DDF Snapped!
Fifteen years of magical moments behind the scenes and on-stage with the dancers of Downtown Dance Factory.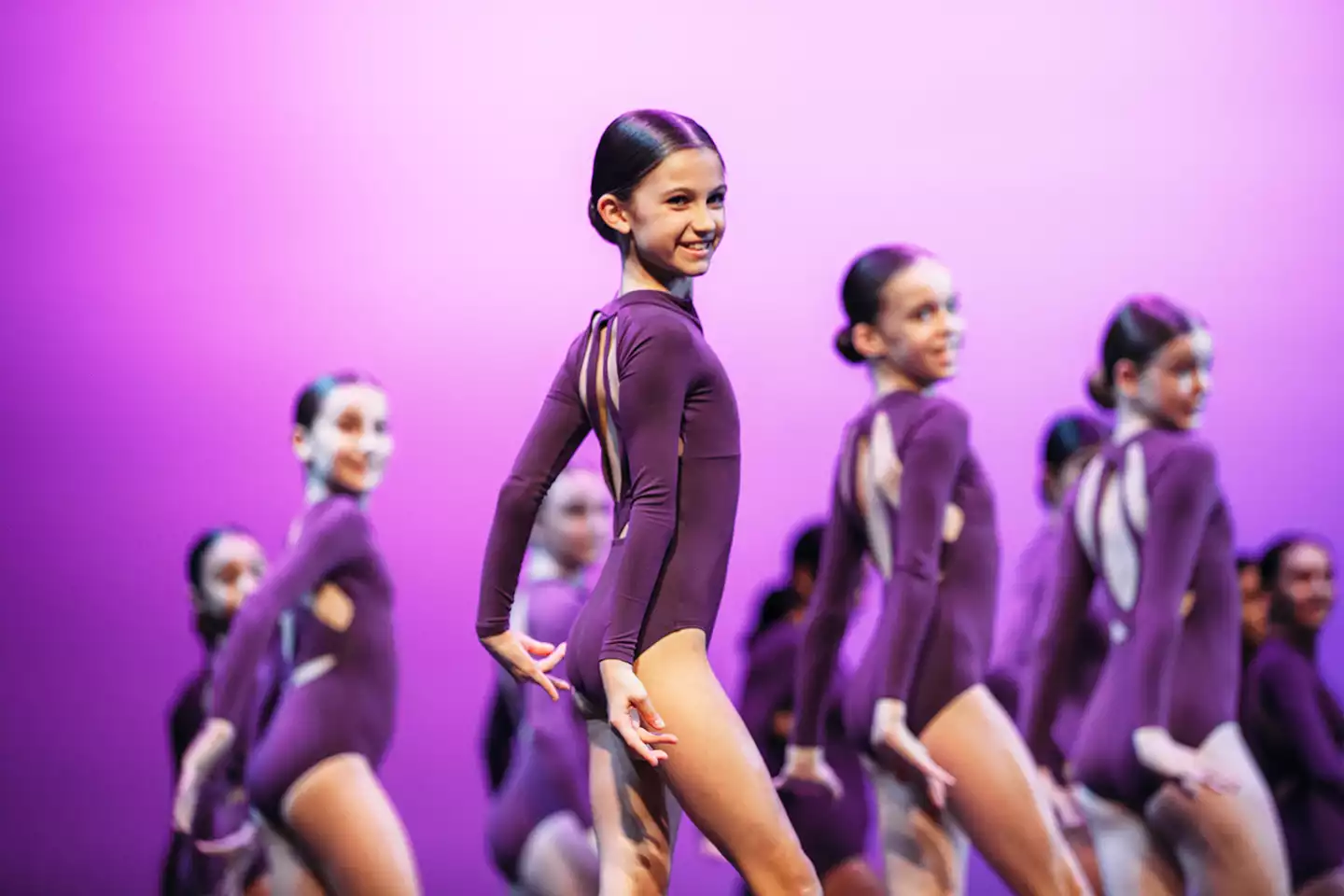 Recital Opening Number
We love to start our recitals with a bang! Check out these dancers in our competition jazz production number.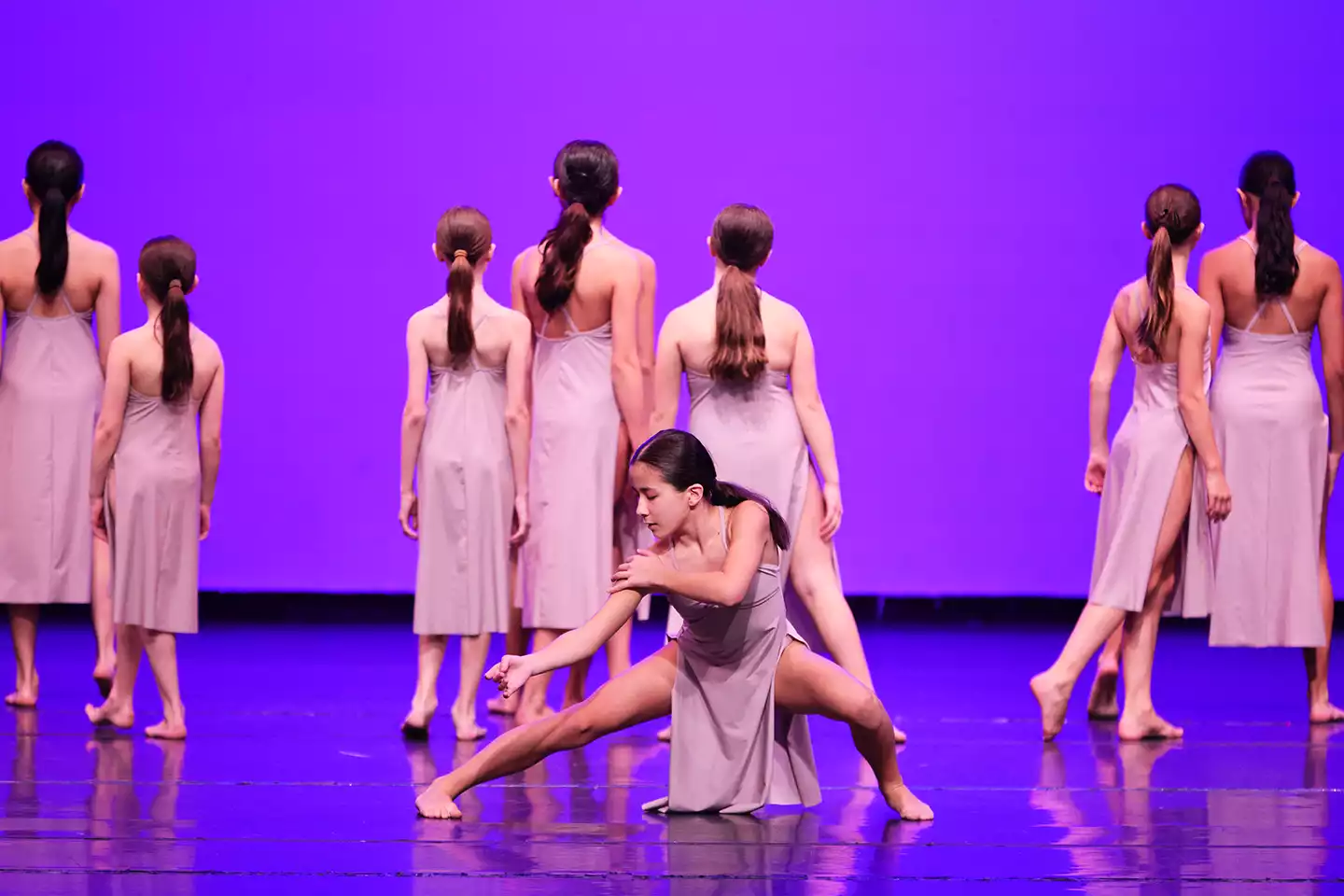 From Competition to Recital
Company Pink performs their acclaimed competition contemporary dance for our DDF recital audience.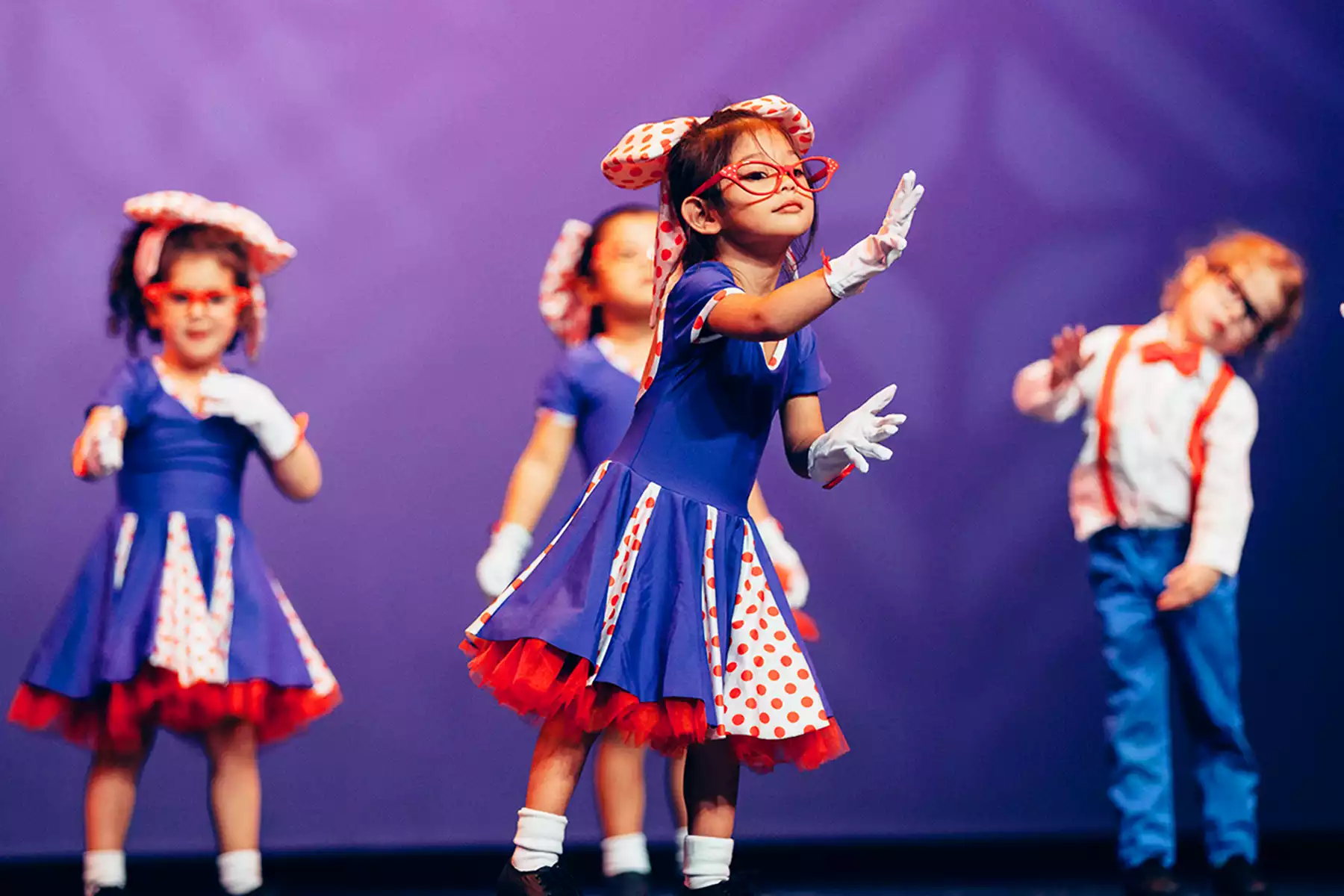 Super Cute Recital Moments
Our KindiHop dancers always steal the show!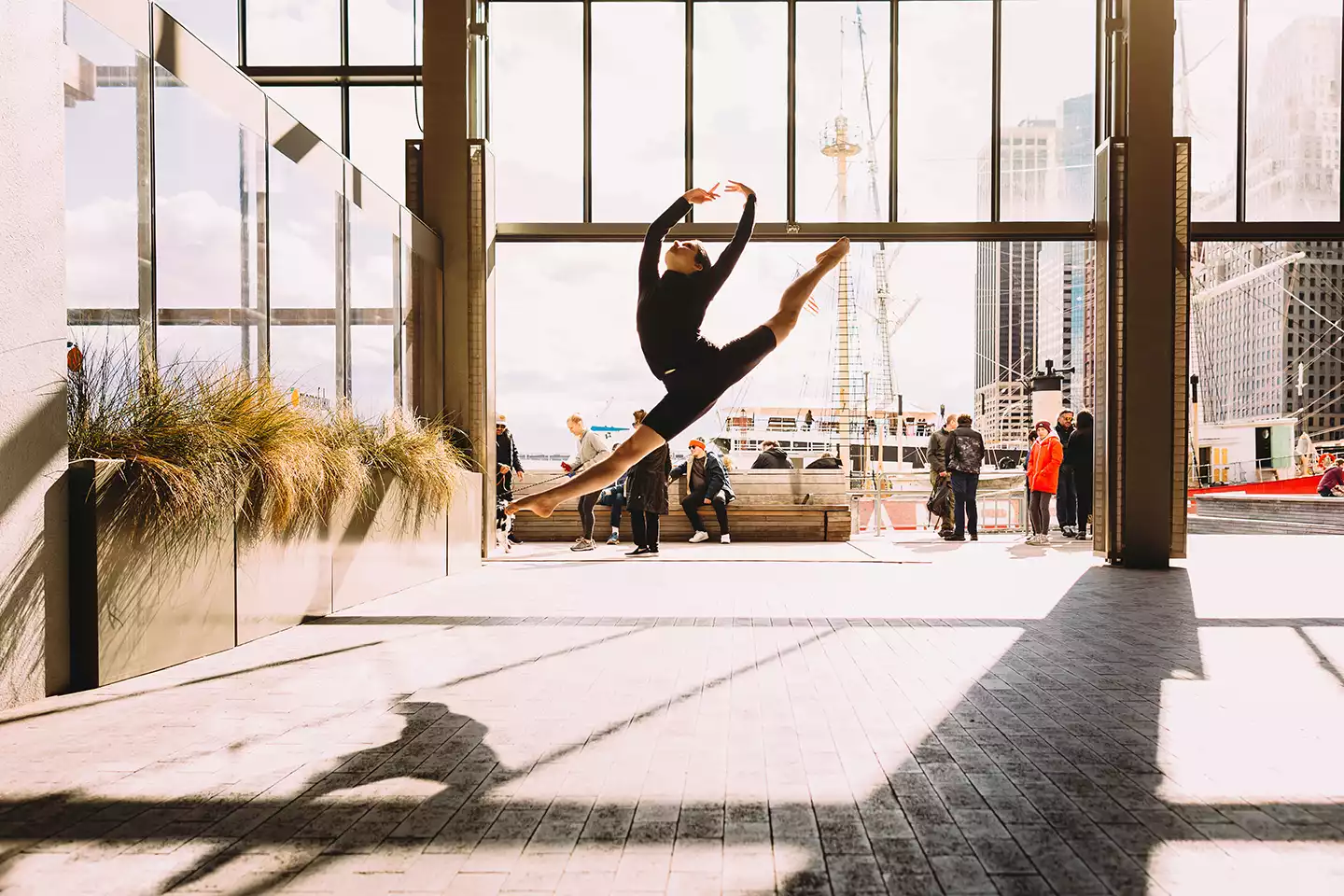 DDF Dances at the Seaport
This incredible DDF dancer leapt through our downtown neighborhood, to the amazement of bystanders!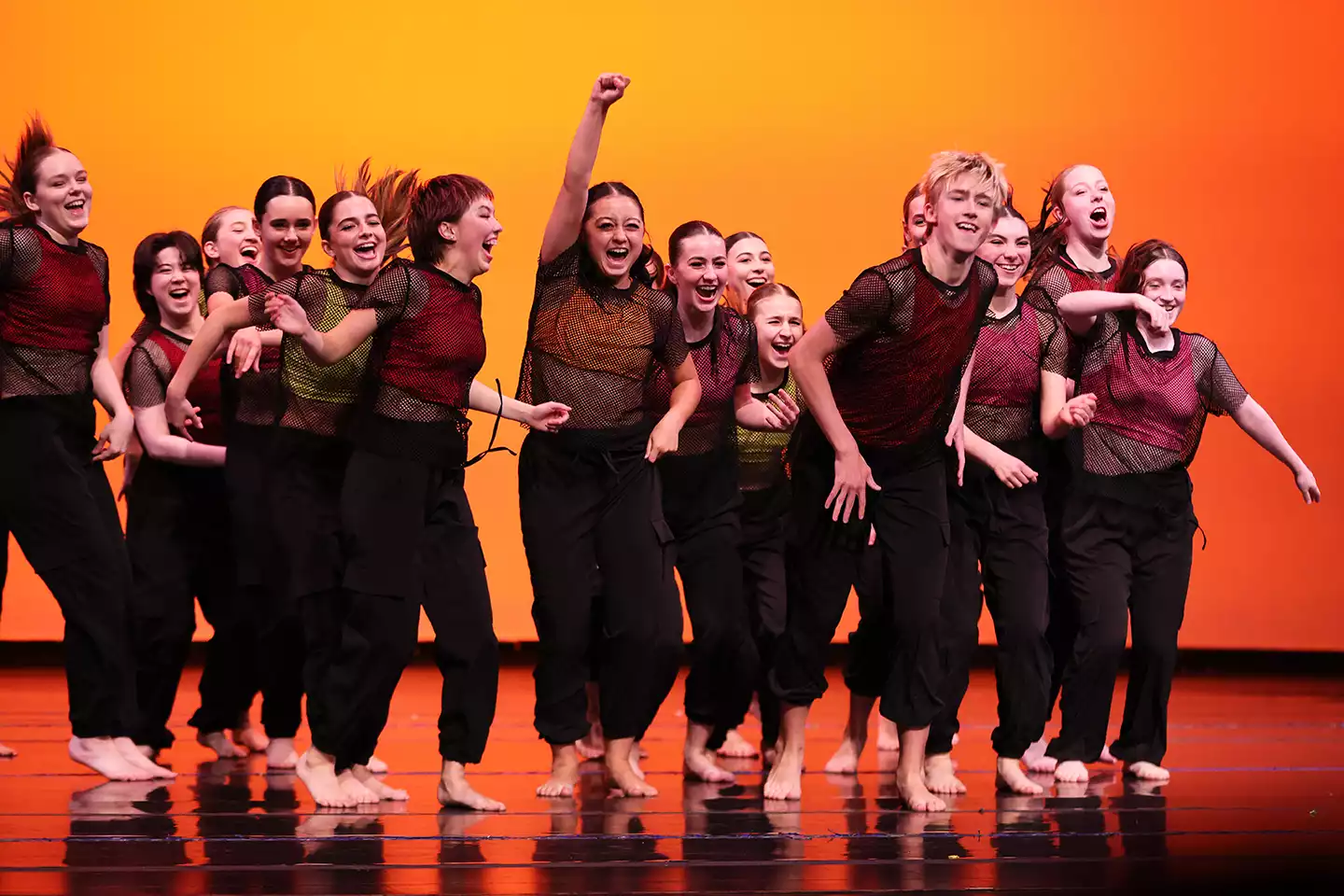 Too Much Recital Fun
Our senior jazz dancers embodying the fun we have on stage at recitals!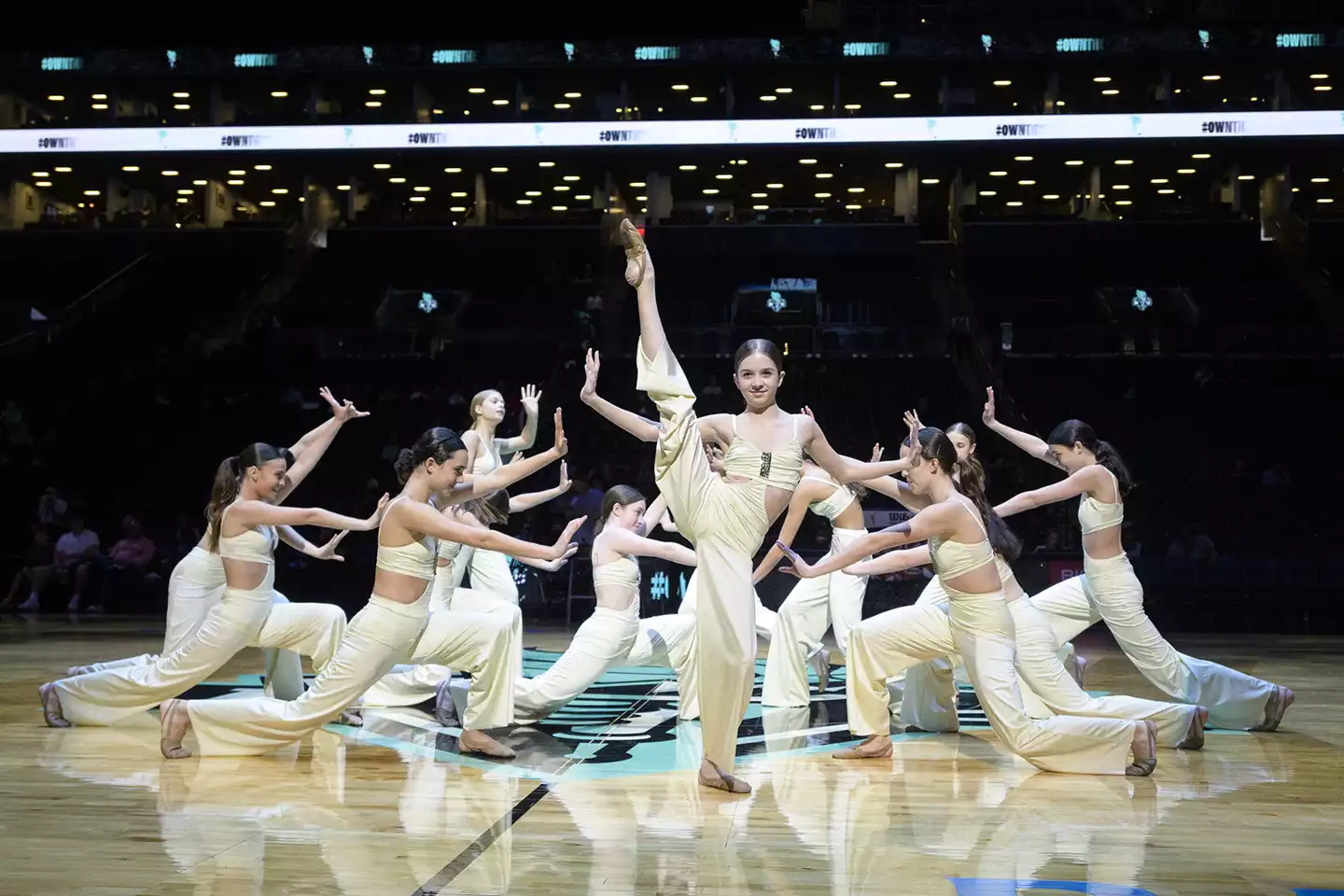 Center Court at the Barclays Center
DDF's Company Blue performs half-time at a WNBA NY Liberty game!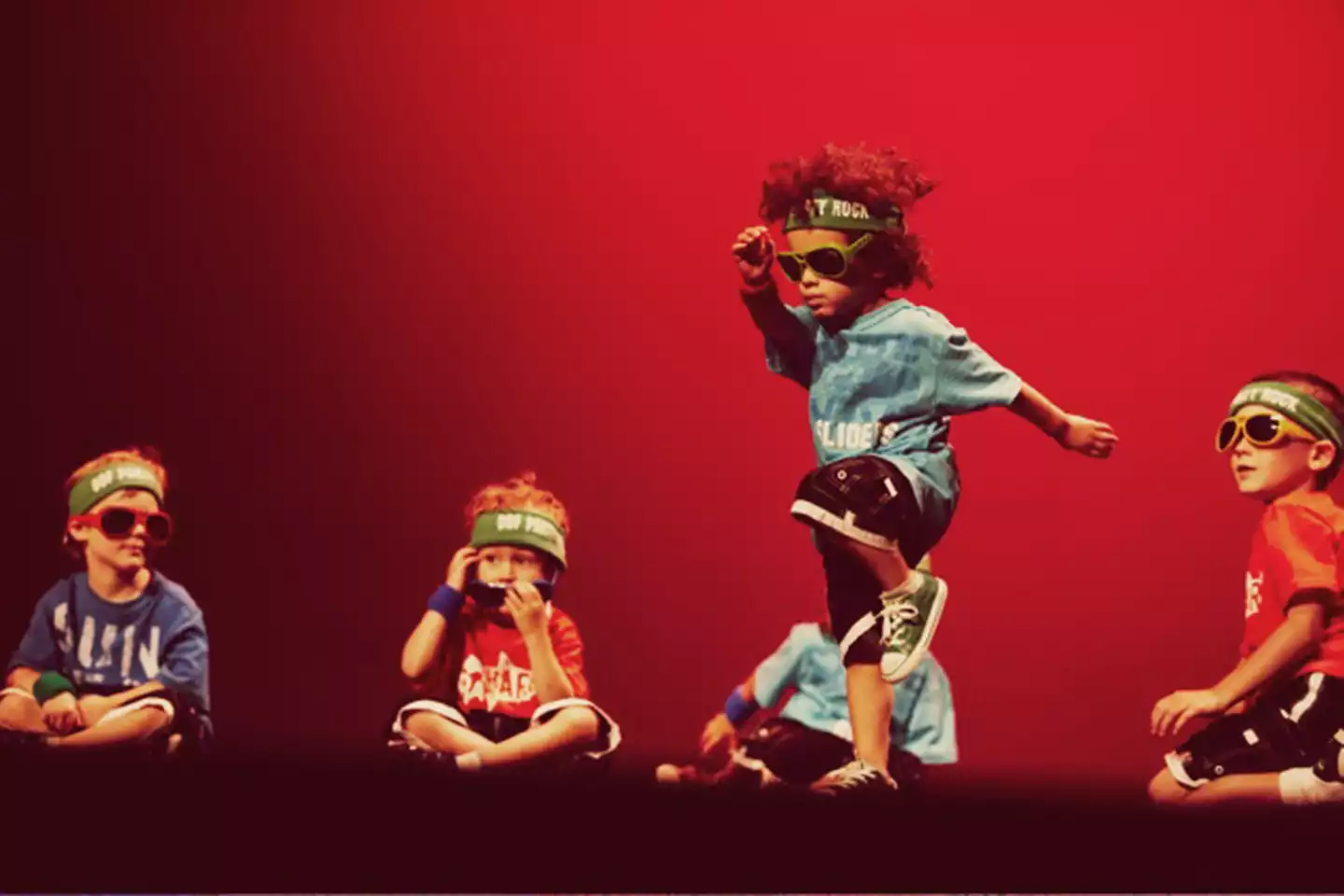 More Scene Stealing moments from our Kindis
Performances from our KindiBreakers are a recital highlight every year!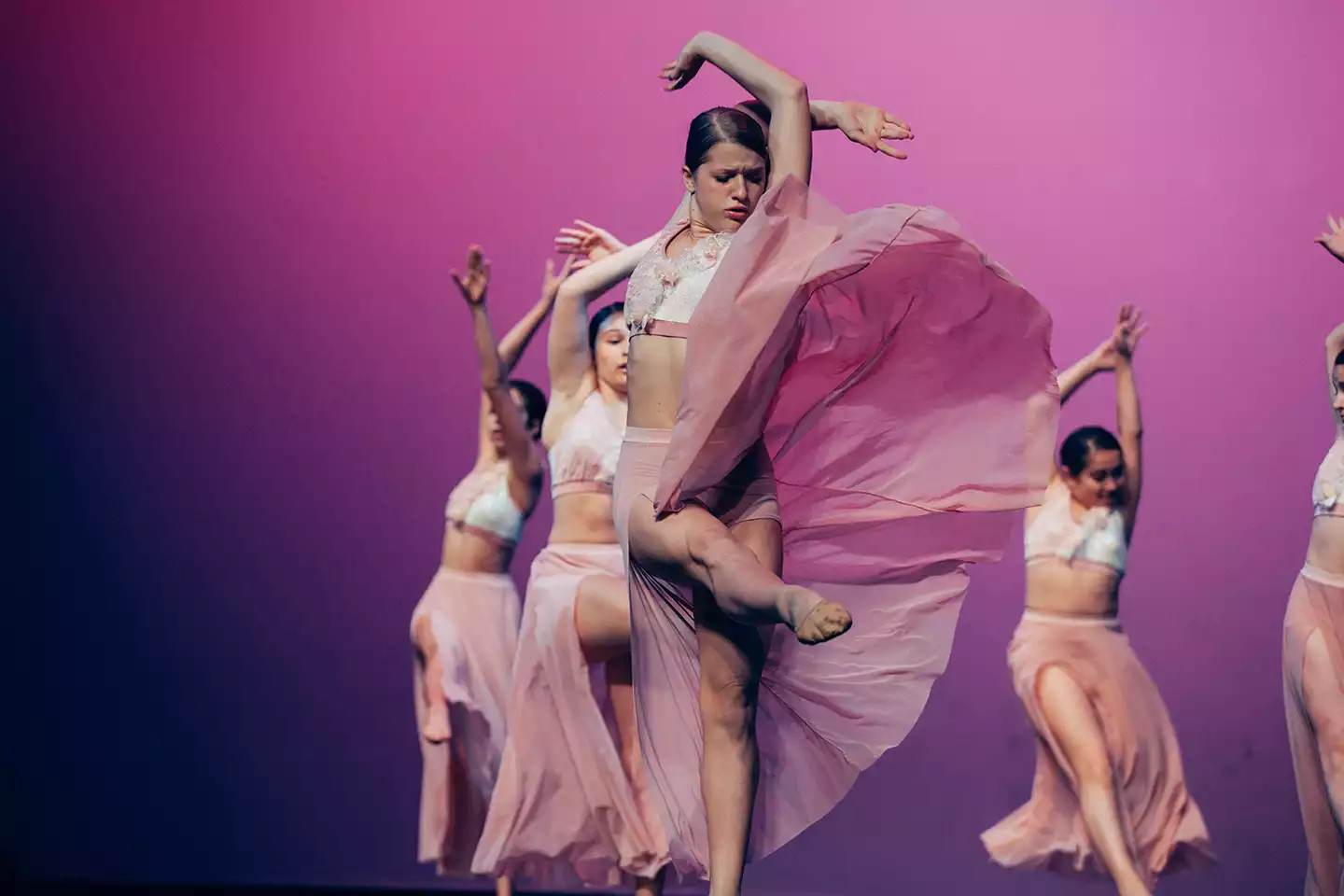 DDF's Amazing Seniors
DDF's Senior dancers are incredible! Check out this moment captured in a recital lyrical dance.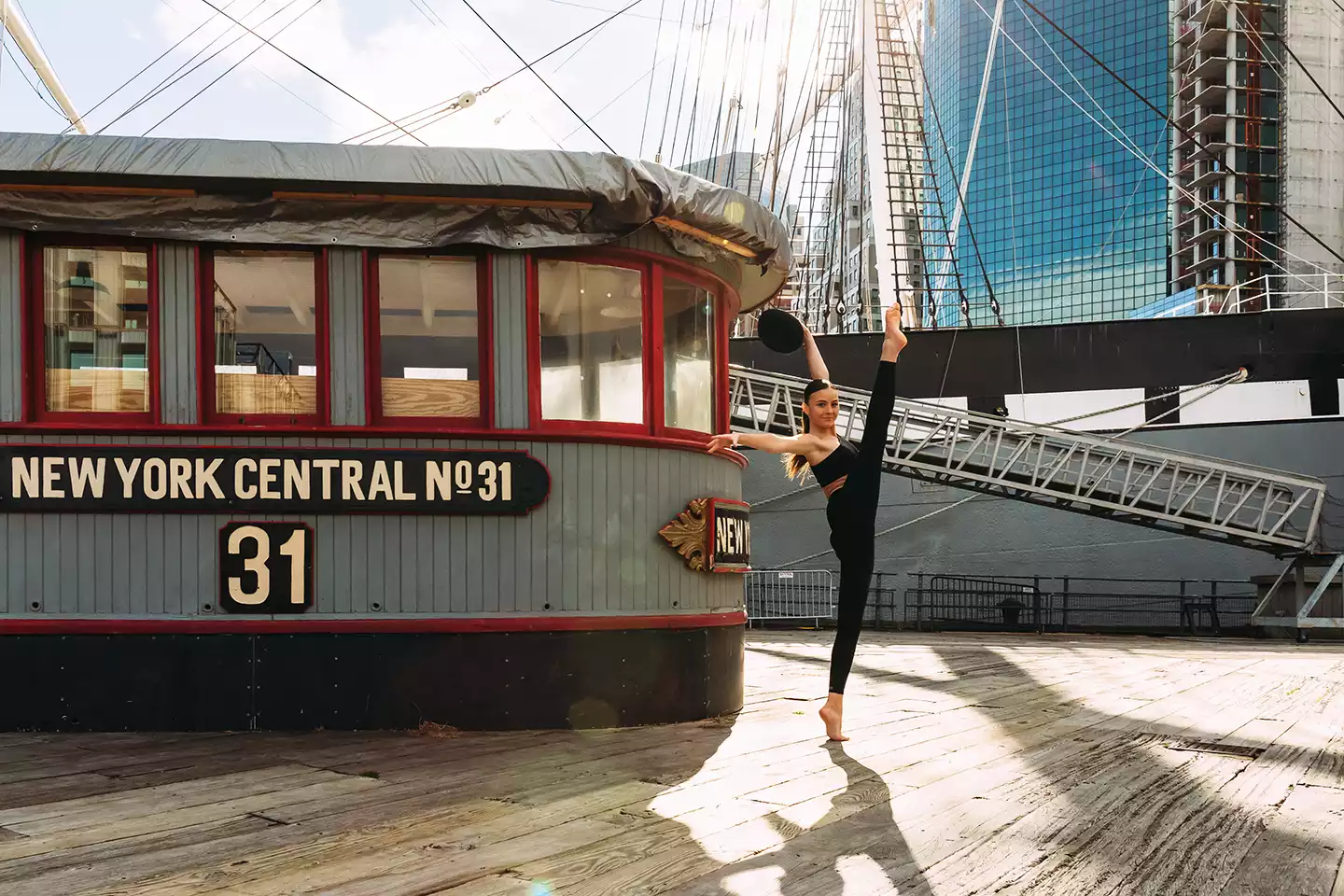 Kicking Up Our Heels by the East River
Our dancers love to use our downtown neighborhood as their studio!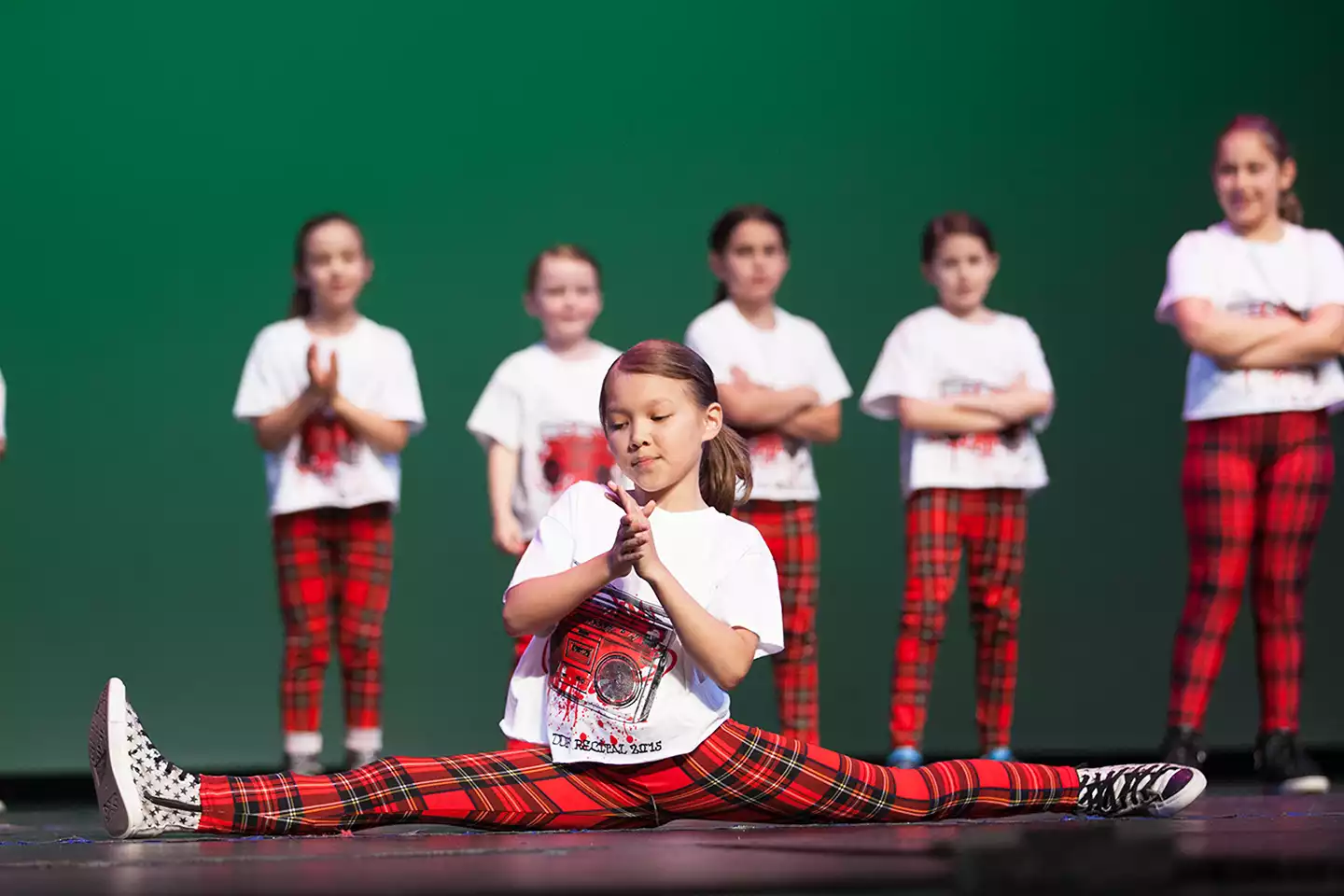 Serving Some Hip Hop Realness
Our hip hop dancers rock the stage at each and every recital!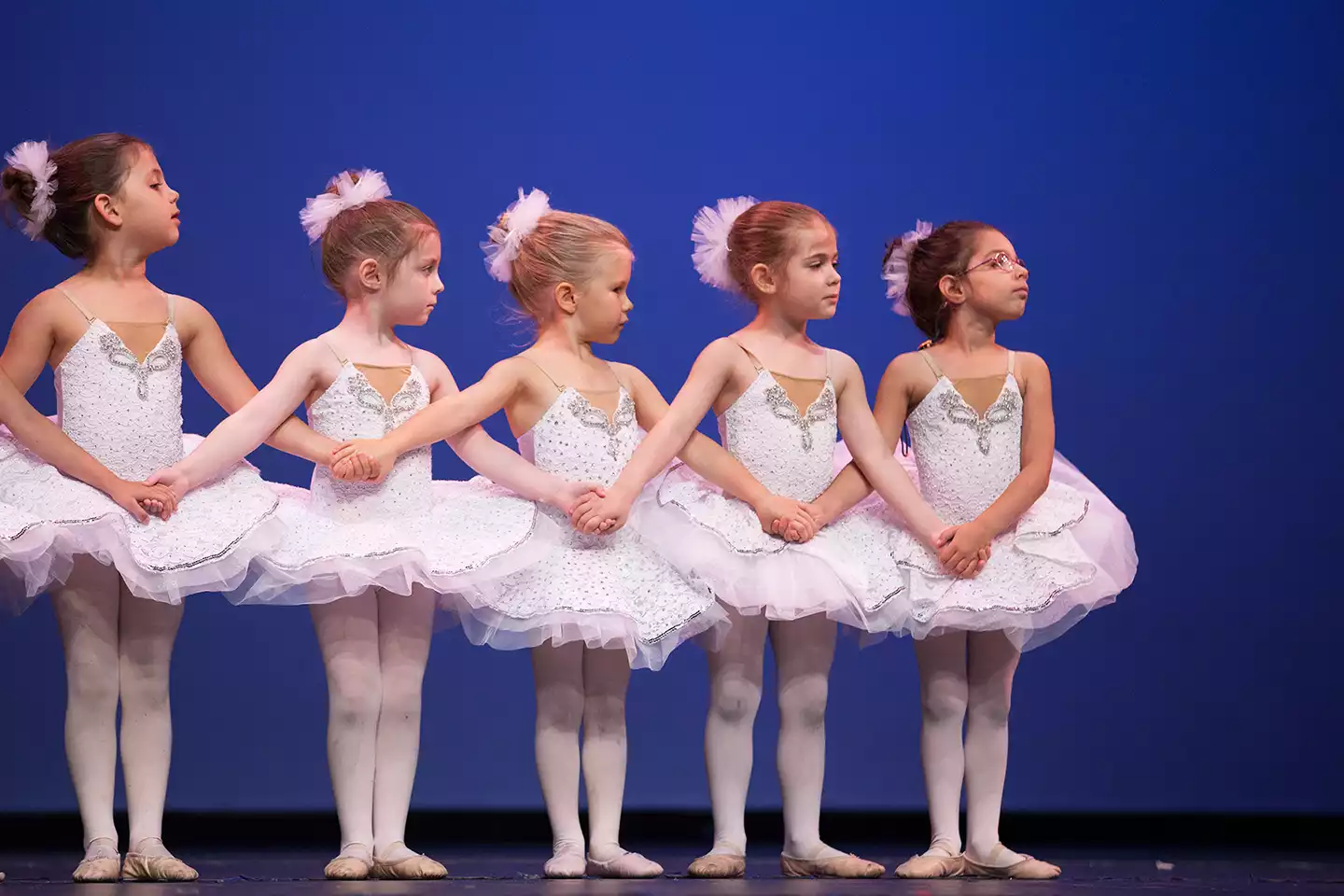 KindiBallet Sweetness
This class of KindiBallerinas channeled "Swan Lake" in their recital dance.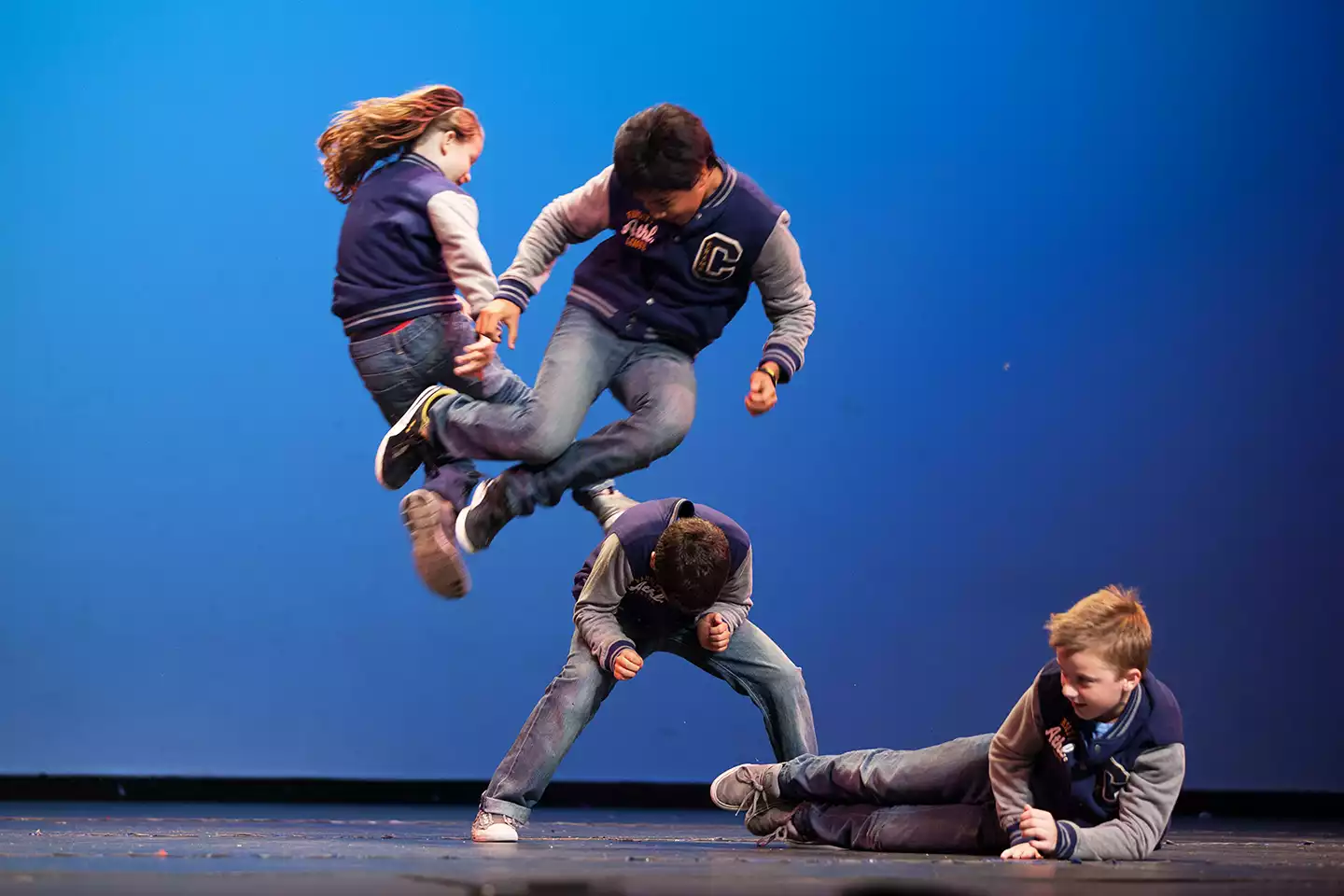 Boys Dance Too
DDF is the proud home to so many cool dancing boys. While we have boys in all classes, breaking is a real favorite!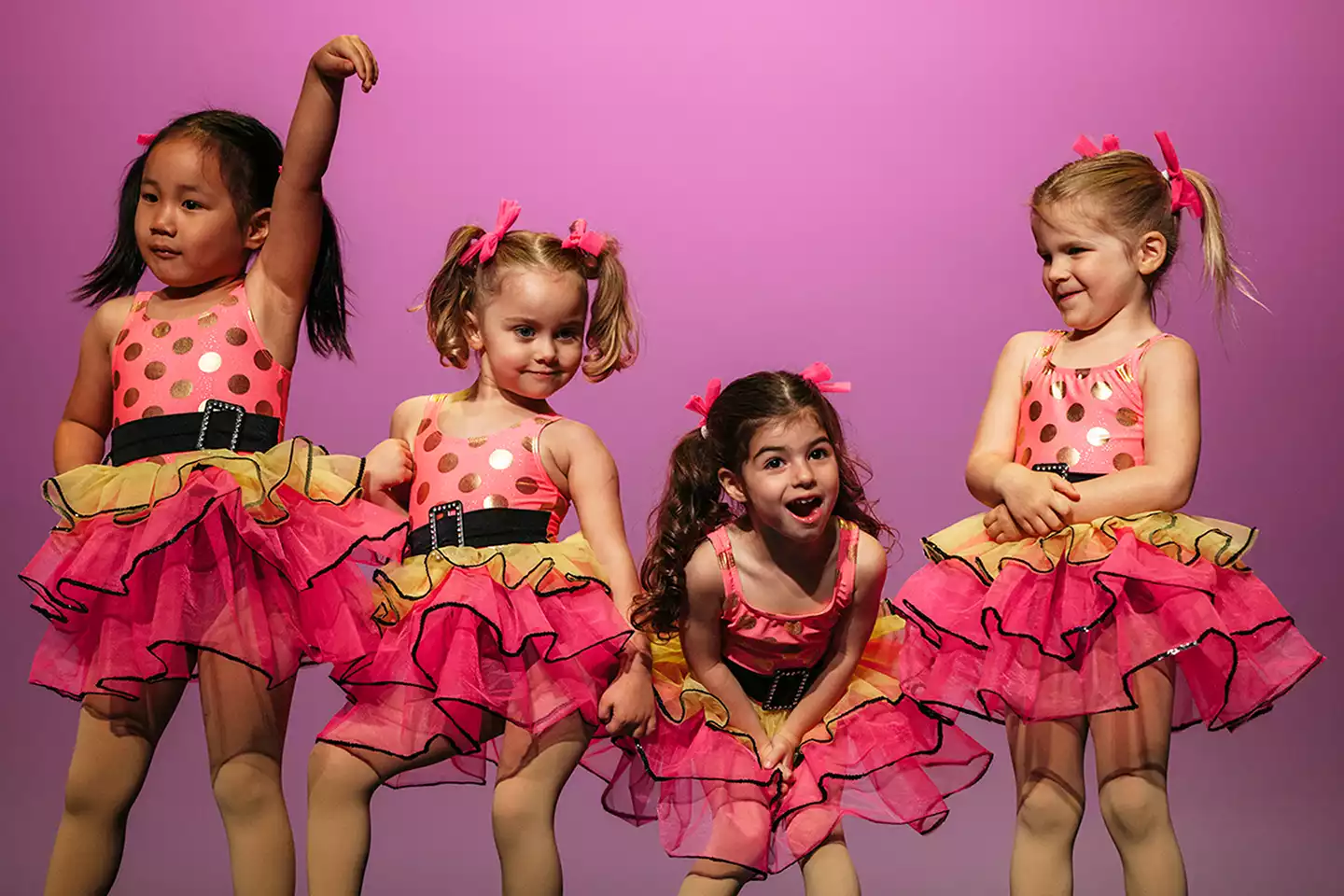 Super Sassy KindiHoppers
Just look at that sass and swagger. Let's go KindiHoppers!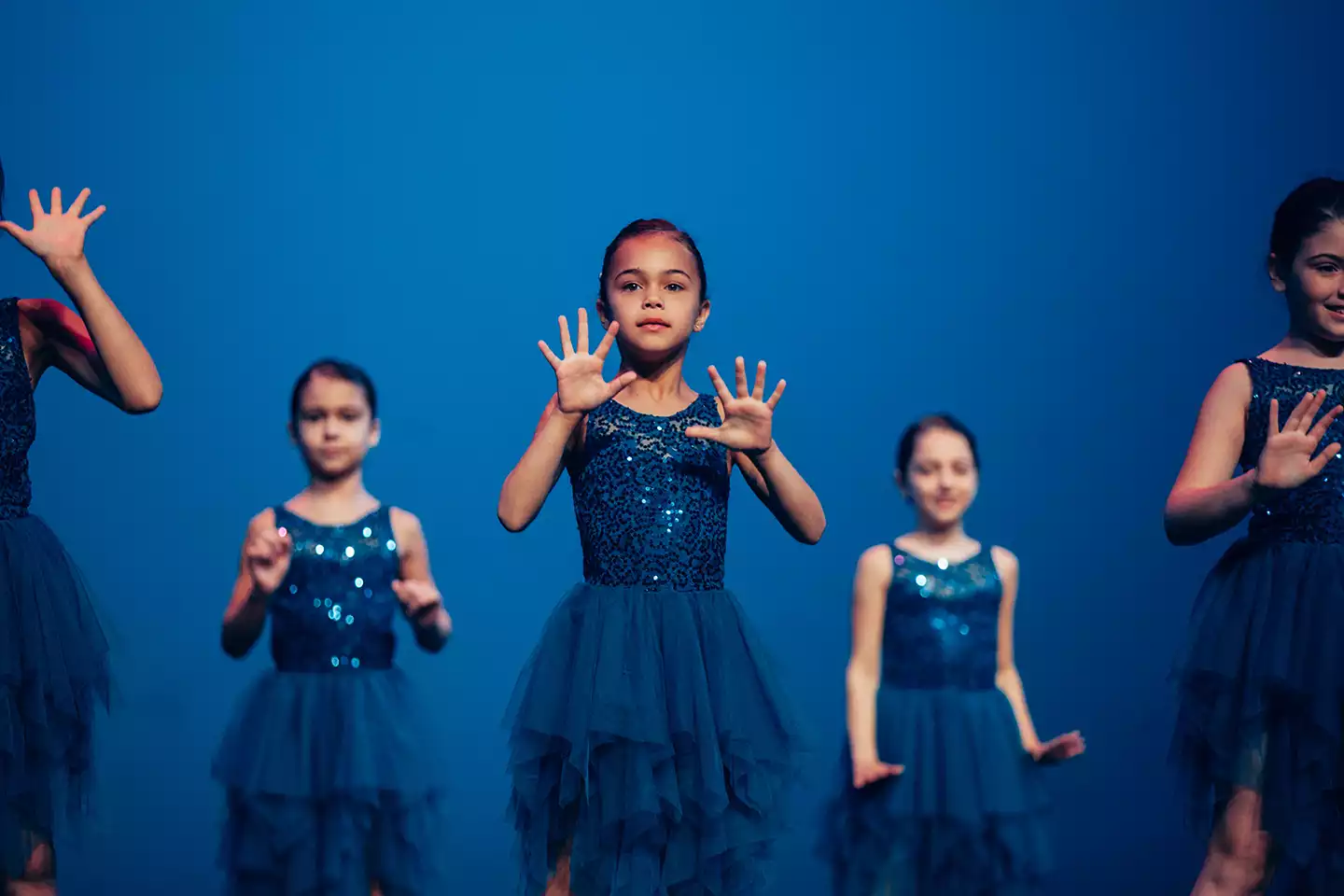 Bringing Lyrical to the Recital Stage
Our lyrical dancers bring true grace and emotion with every step they take on the recital stage!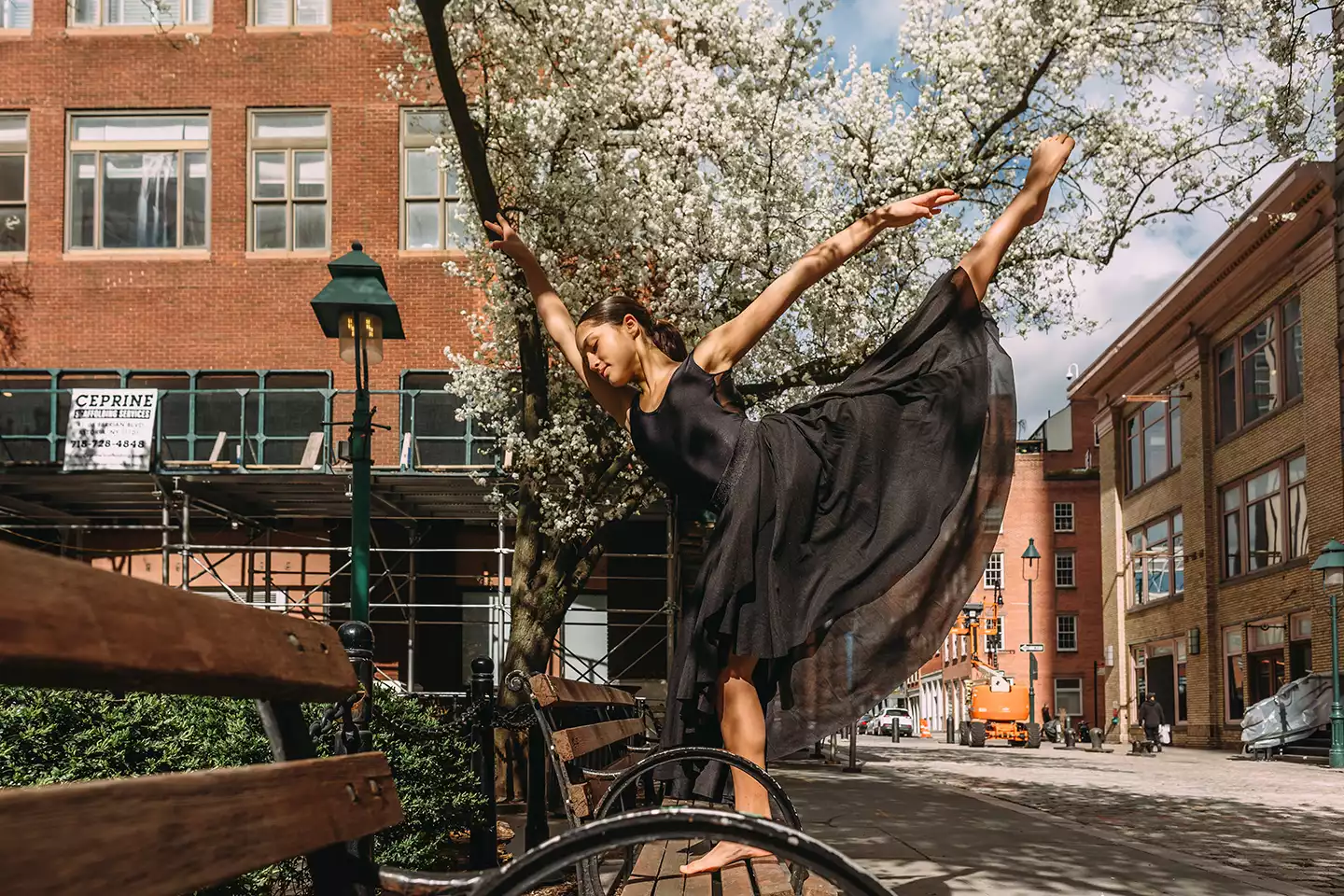 Captured at the South Street Seaport
A DDF beautiful dancer showing her stunning arabesque on a Spring Day at the Seaport!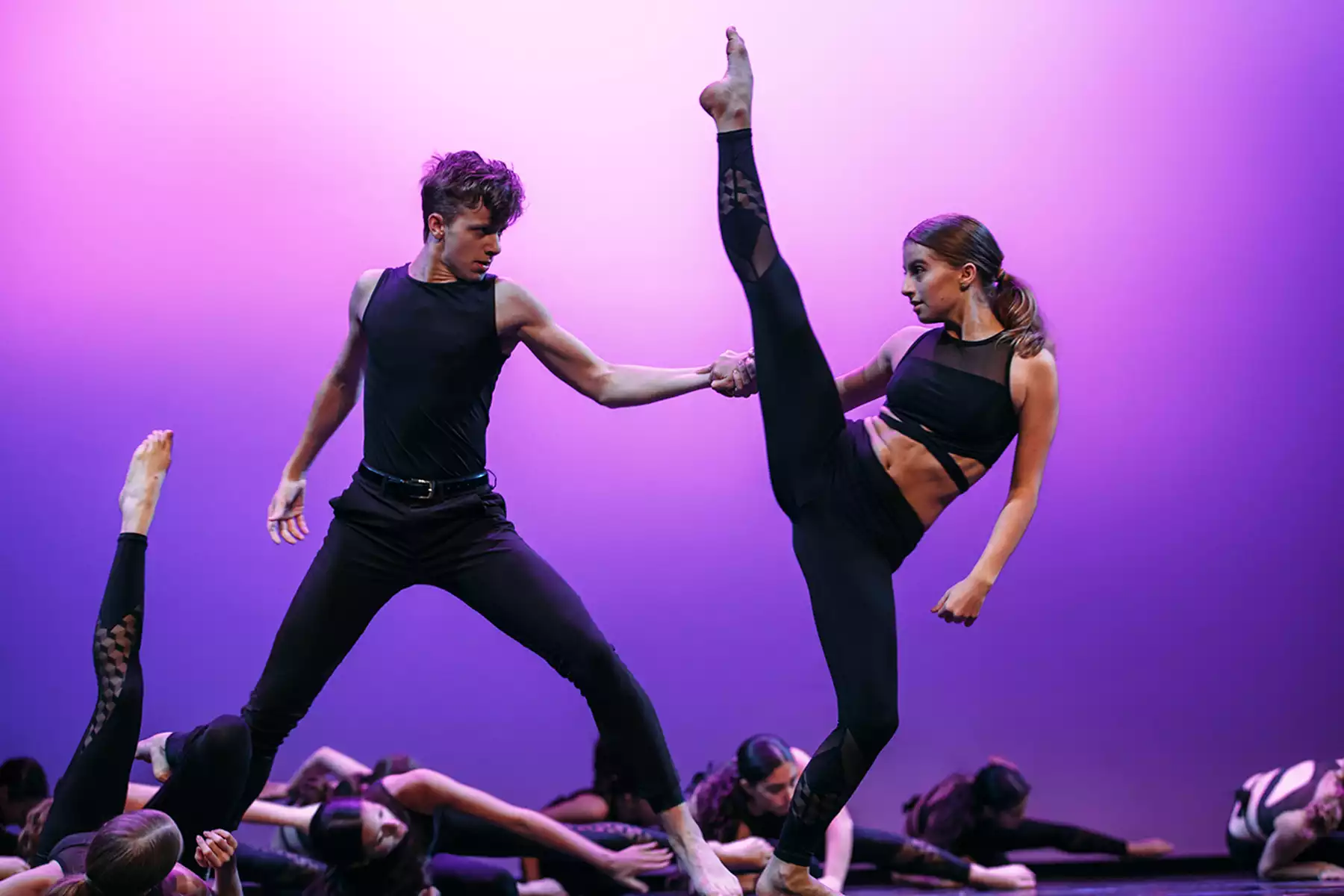 Showcasing our Seniors
The strength, technique and power of our senior dancers is something to behold!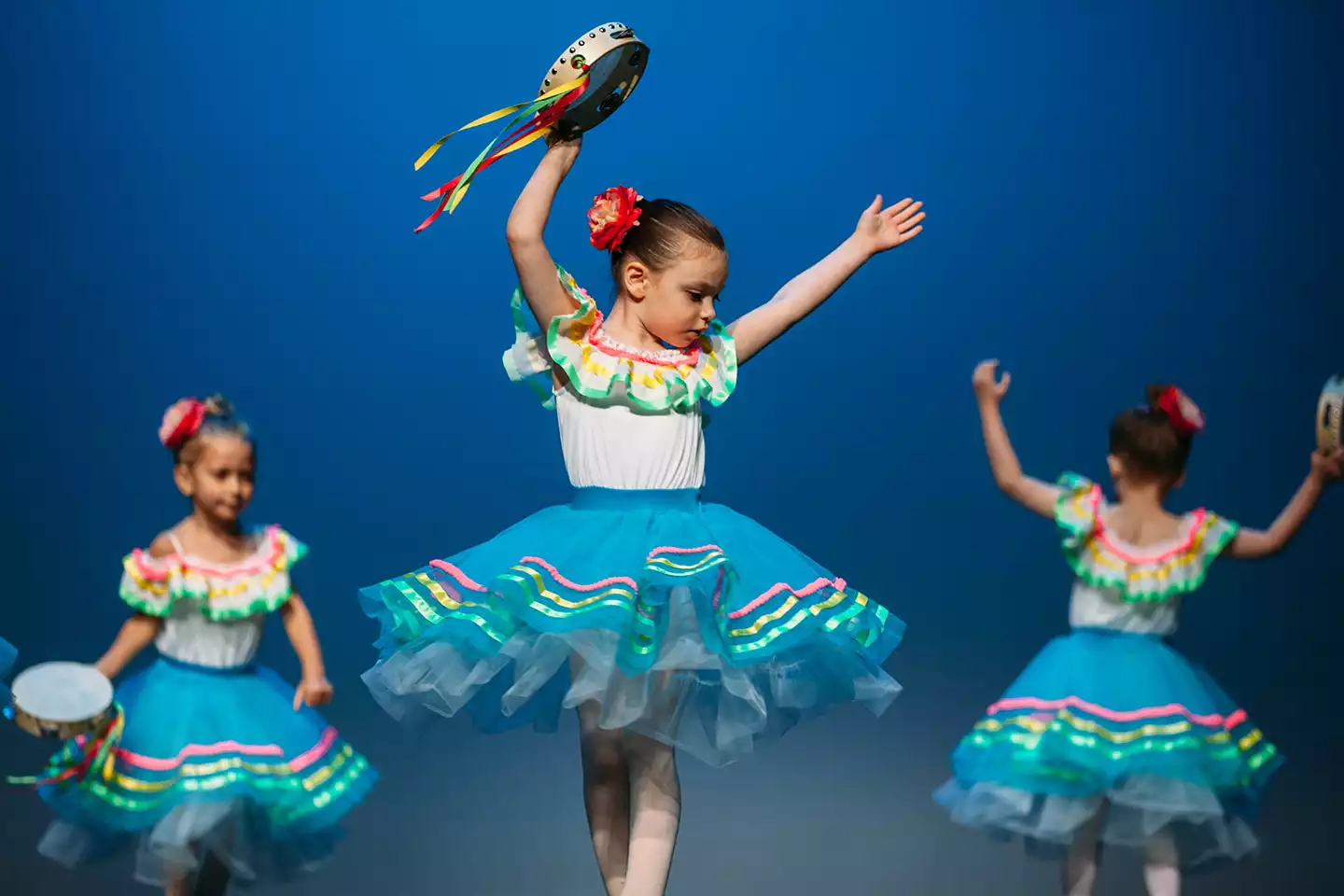 A KindiBallet Tarantella
Our KindiBallerinas are always so excited to dance on the recital stage ... especially when it involves a beautiful costume and a tambourine!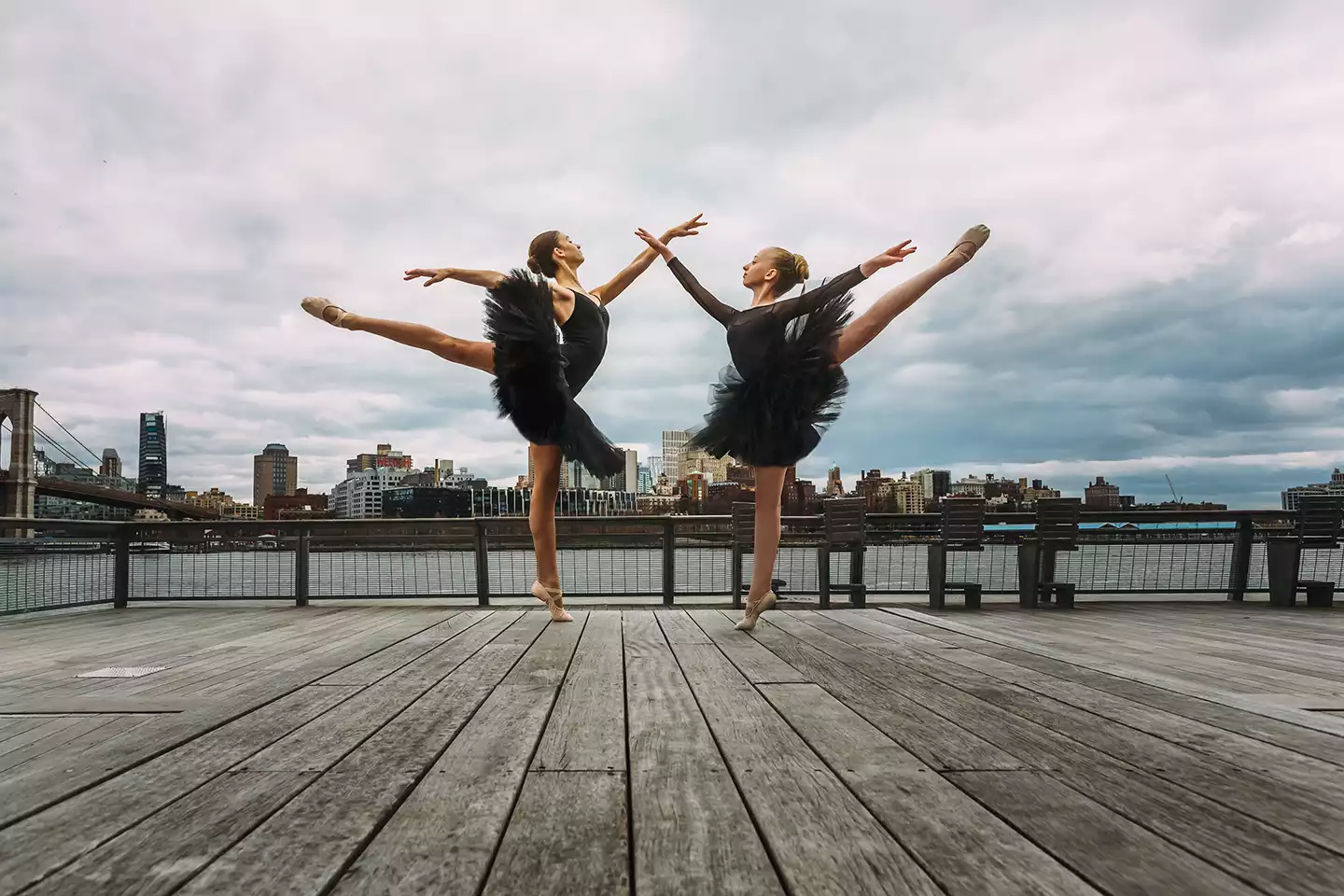 DDF Loves Ballet
These two DDF ballerinas made Pier 17 their stage, dancing together just below the Brooklyn Bridge!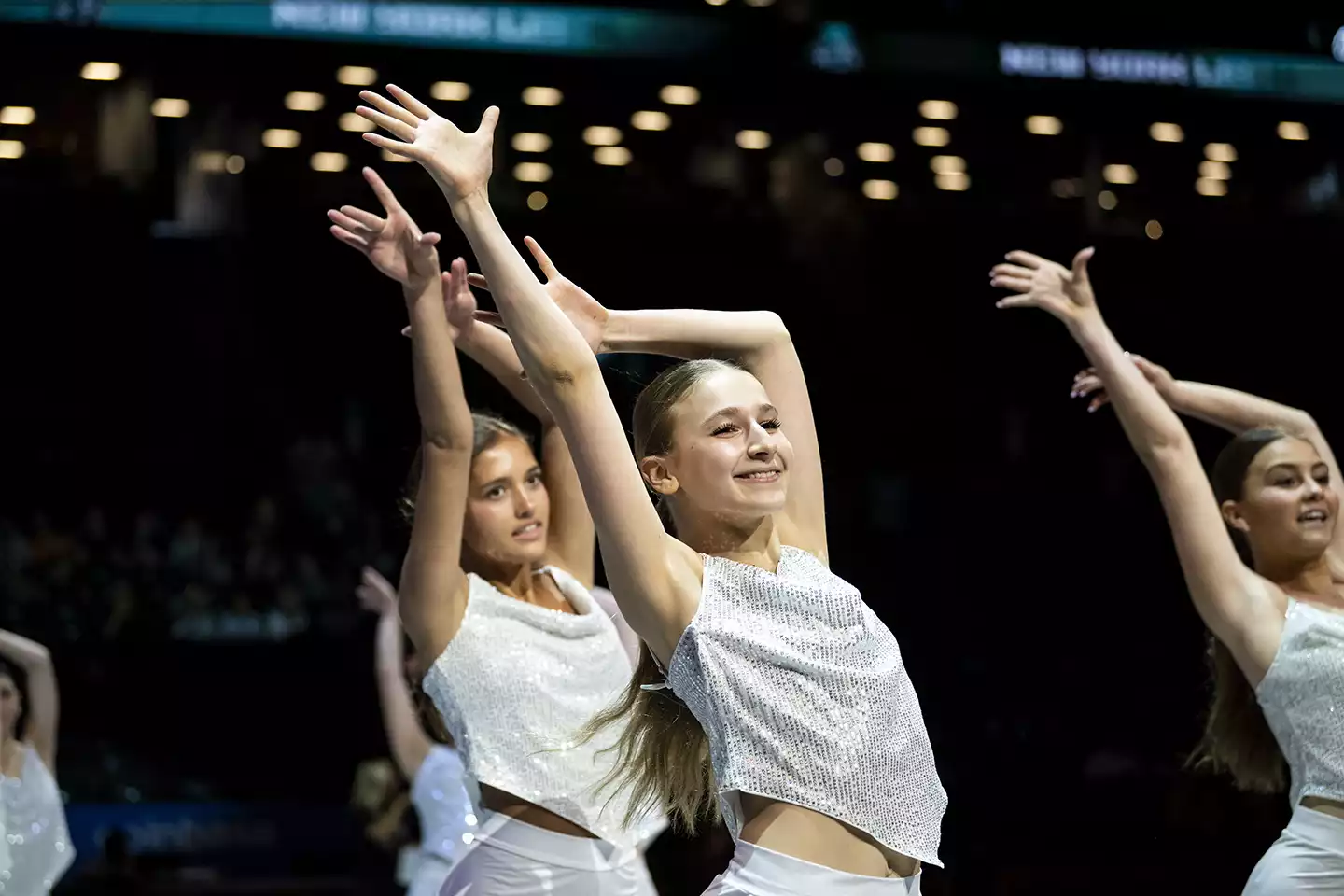 Performances All Over NYC
At its heart, dance is a performing art. For this reason, we seek out opportunities for our dance companies to perform all over our amazing city ... including at NBA & WNBA games at the Barclays Center and Madison Square Garden!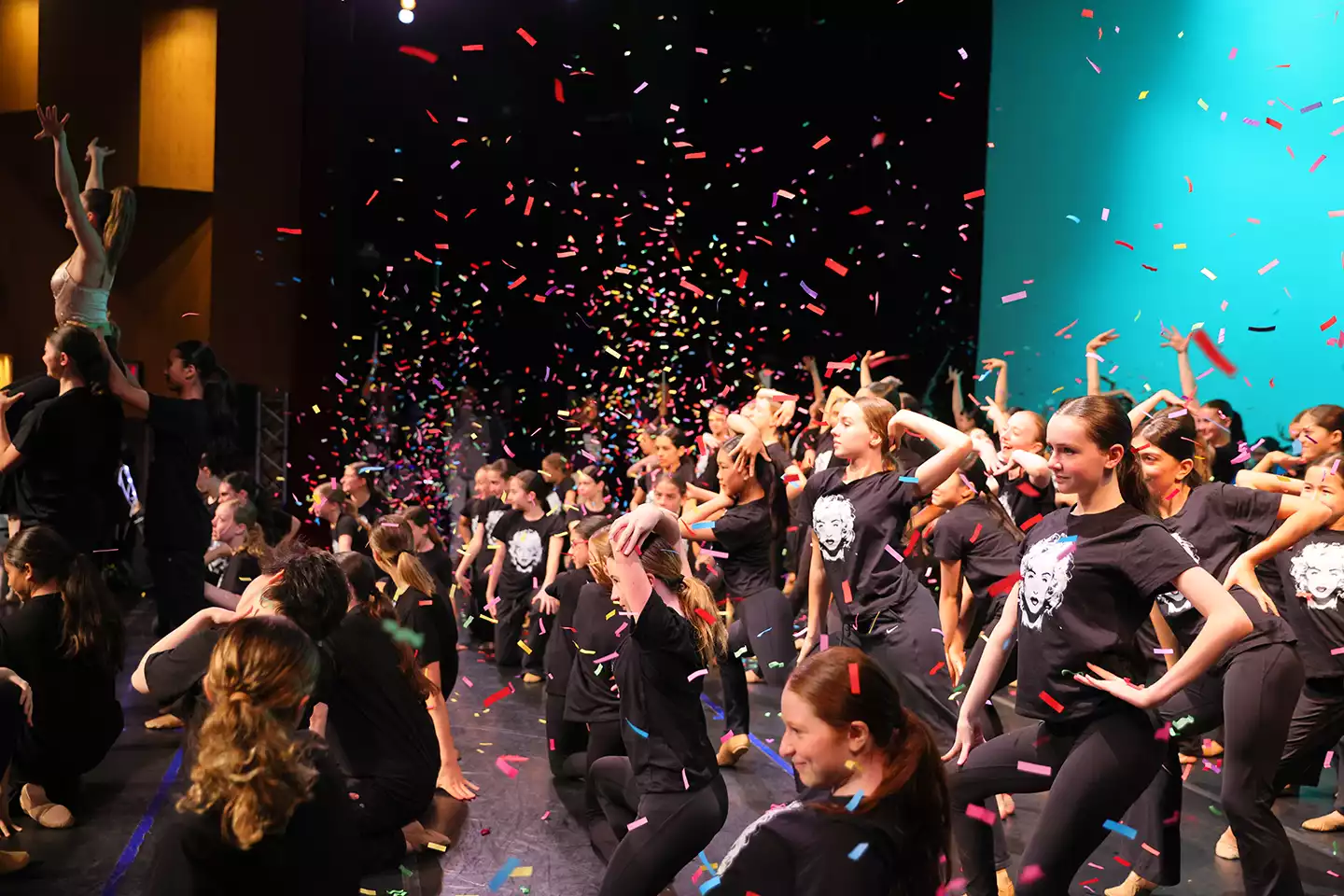 Recital Finales are the Best
The joy on the faces of our dancers and audience alike during our recital finales is everything. A true celebration of a great year of dance!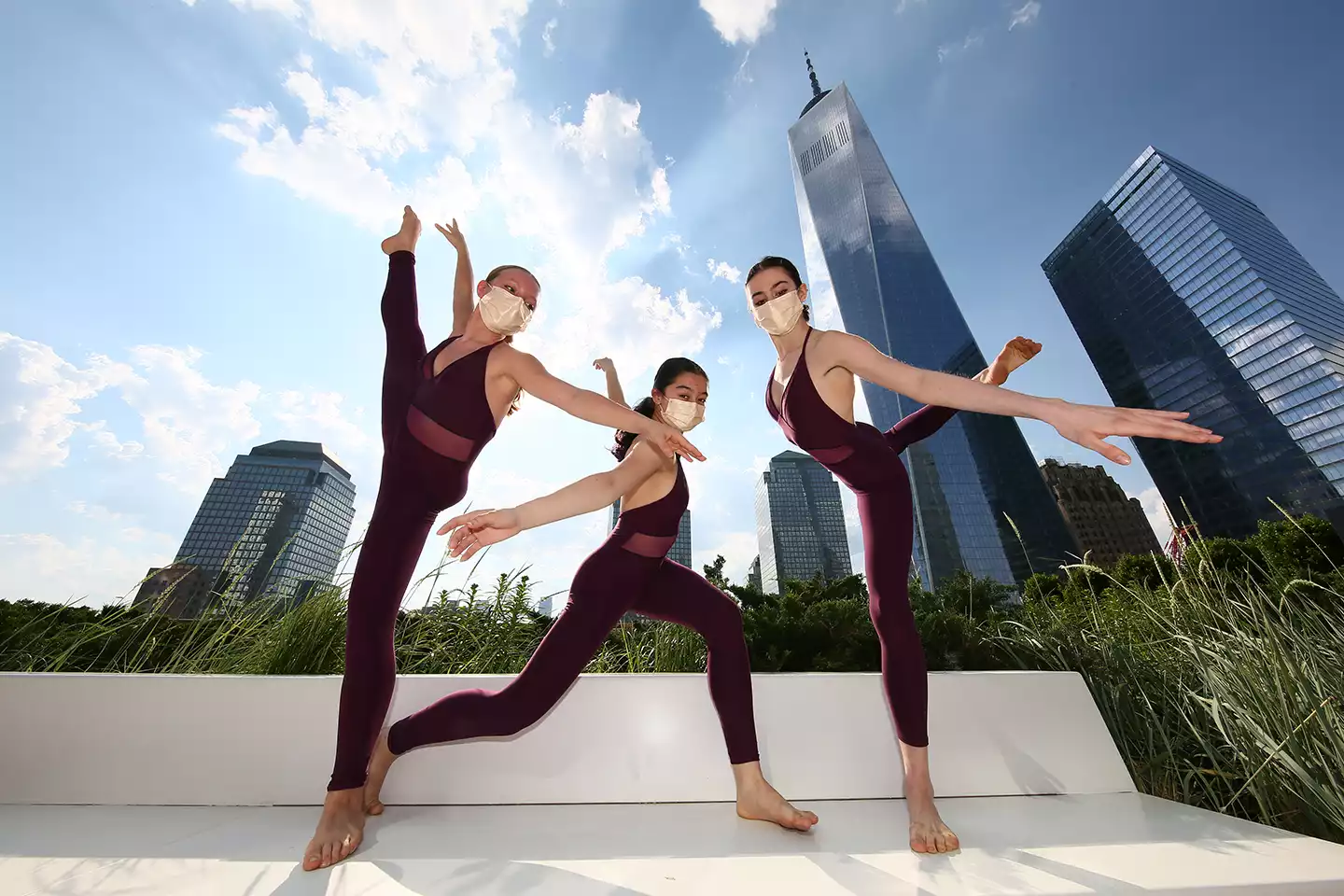 World Trade Center Recitals
In 2021, with its regular theater unavailable due to COVID restrictions, DDF held its recitals at the World Trade Center. What memories we made!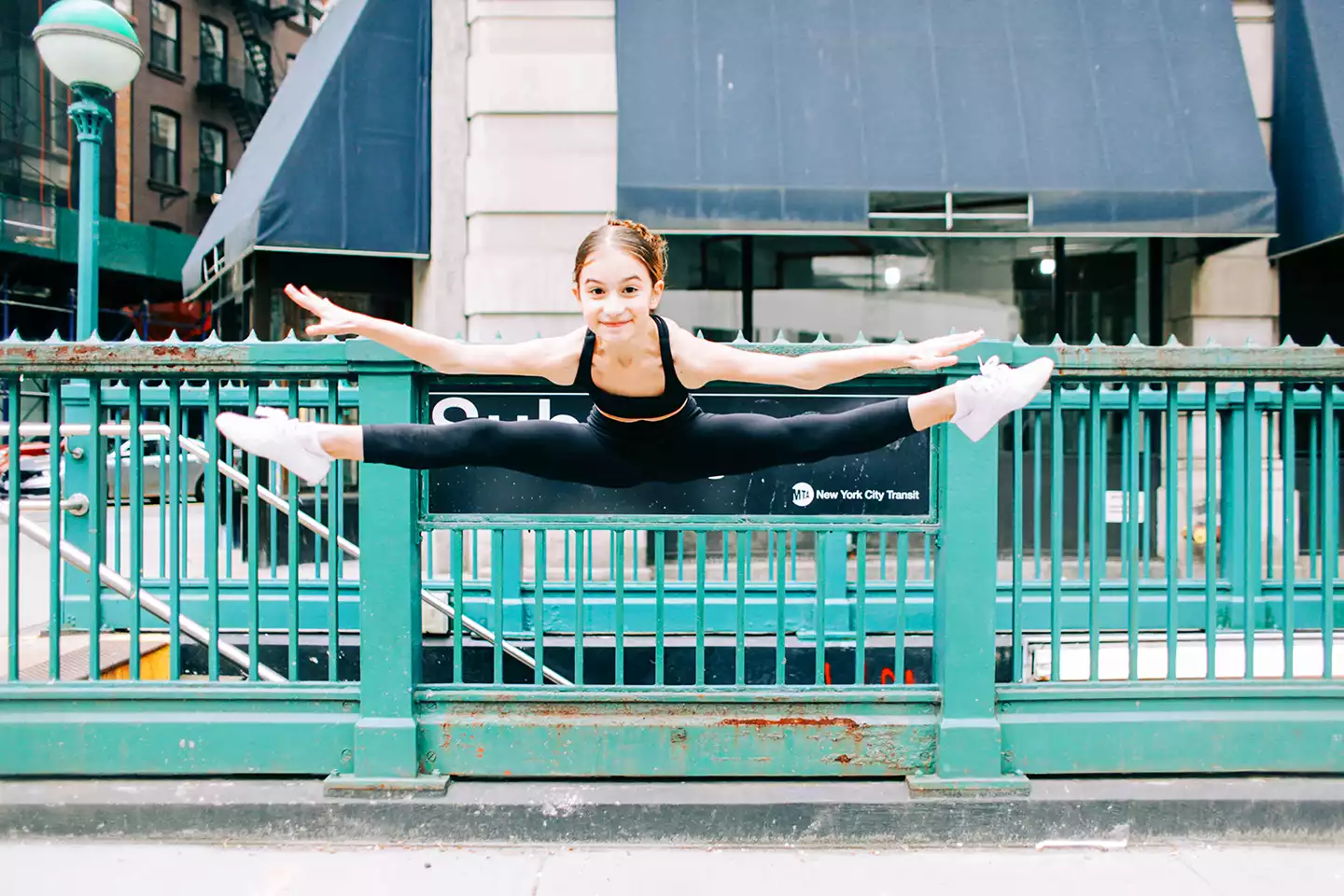 NYC Dance Kids Rock
Jumping for joy by the subway station near our downtown Manhattan home!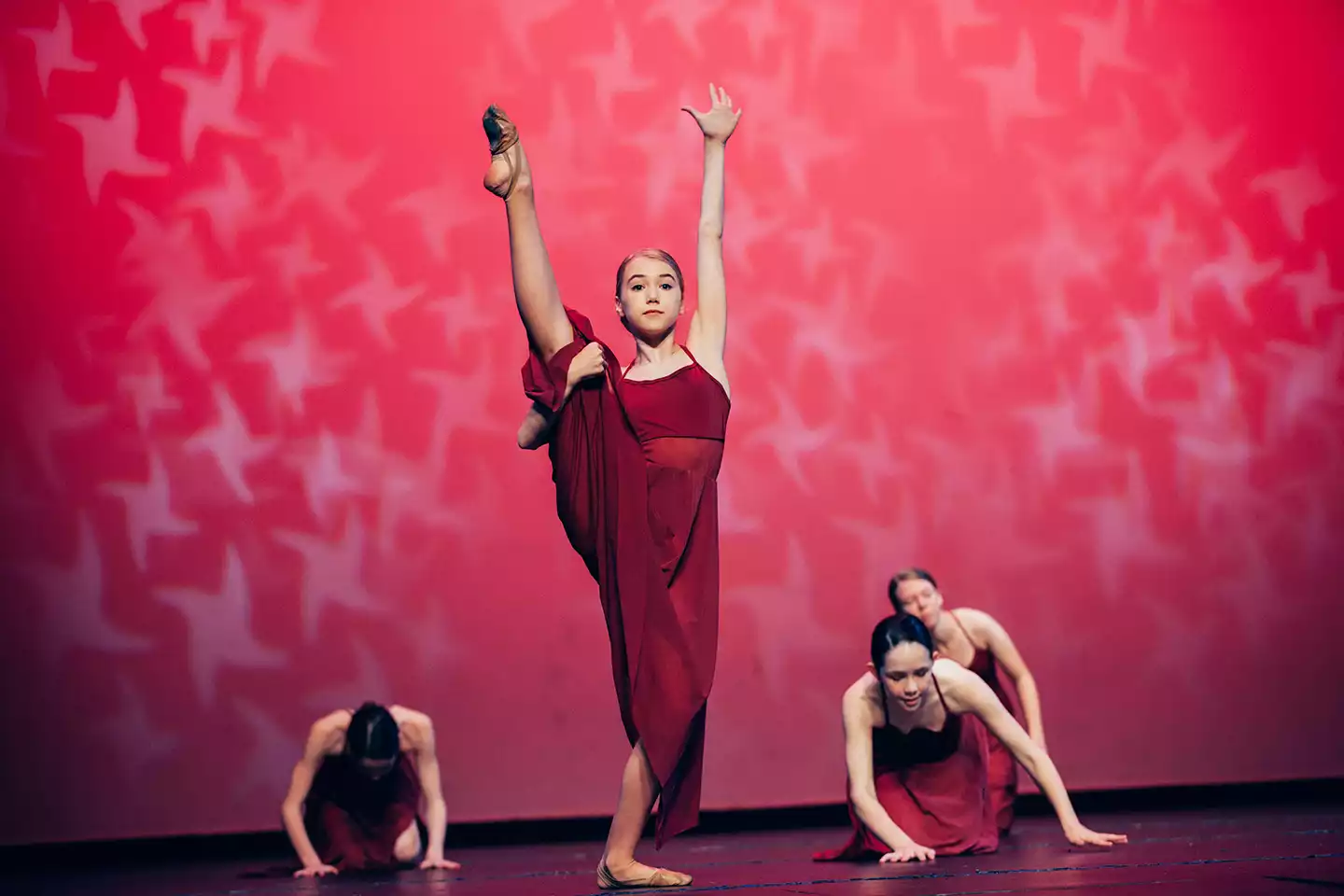 Technique and Artistry Combined
Our senior dancers always delight our recital audiences with both their technique and their artistry!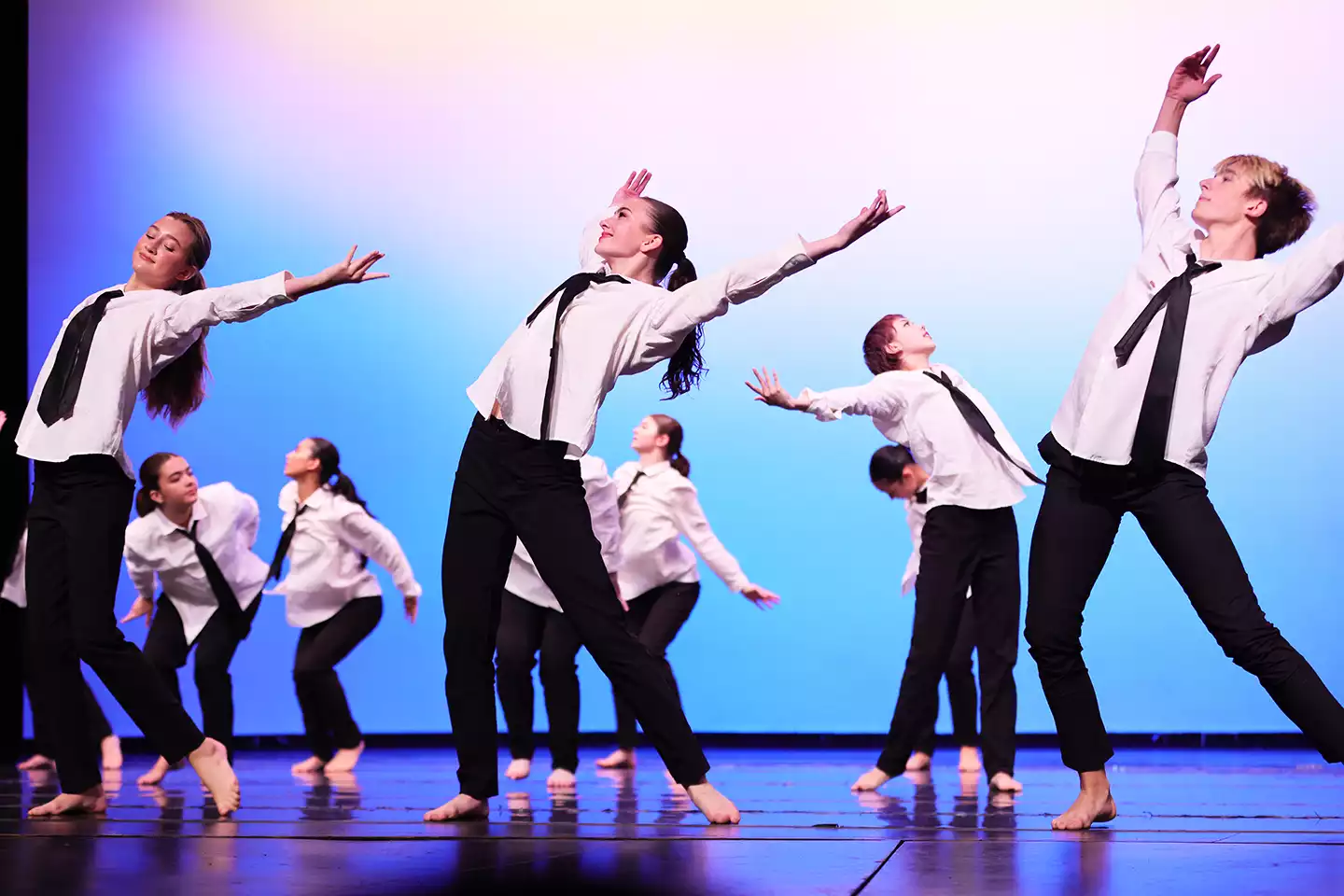 A Little Broadway on the Recital Stage
It's not surprising that our theater dance program is so highly acclaimed ... given that our studio is literally on Broadway!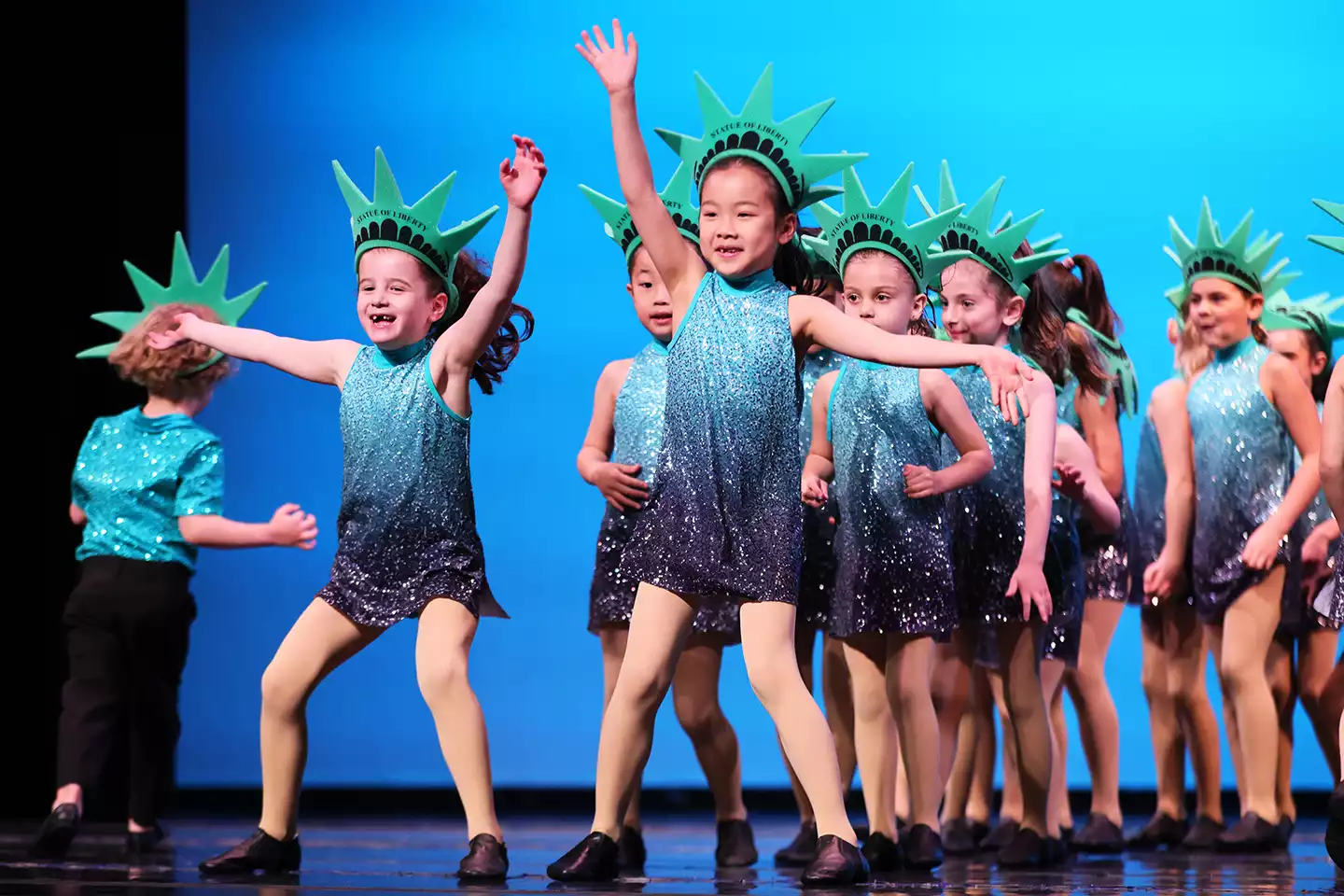 Welcome to New York
The K/1 jazz dancers celebrated their hometown in this tribute to "Welcome to New York"!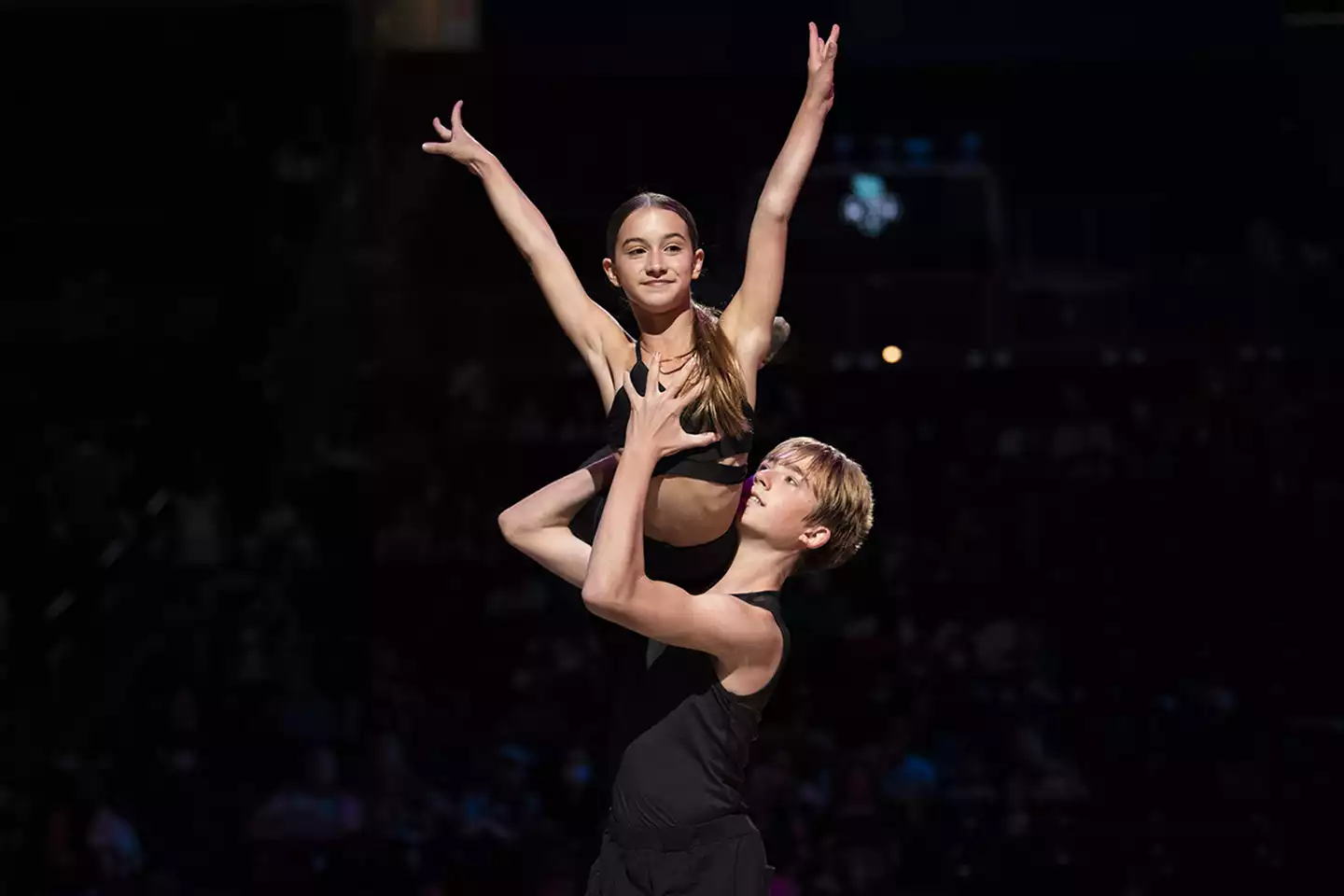 DDF Dances Halftime for the WNBA
Our dancers are in demand as pre-game and halftime entertainment for NBA & WNBA games. We love sharing our love of dance with New York City!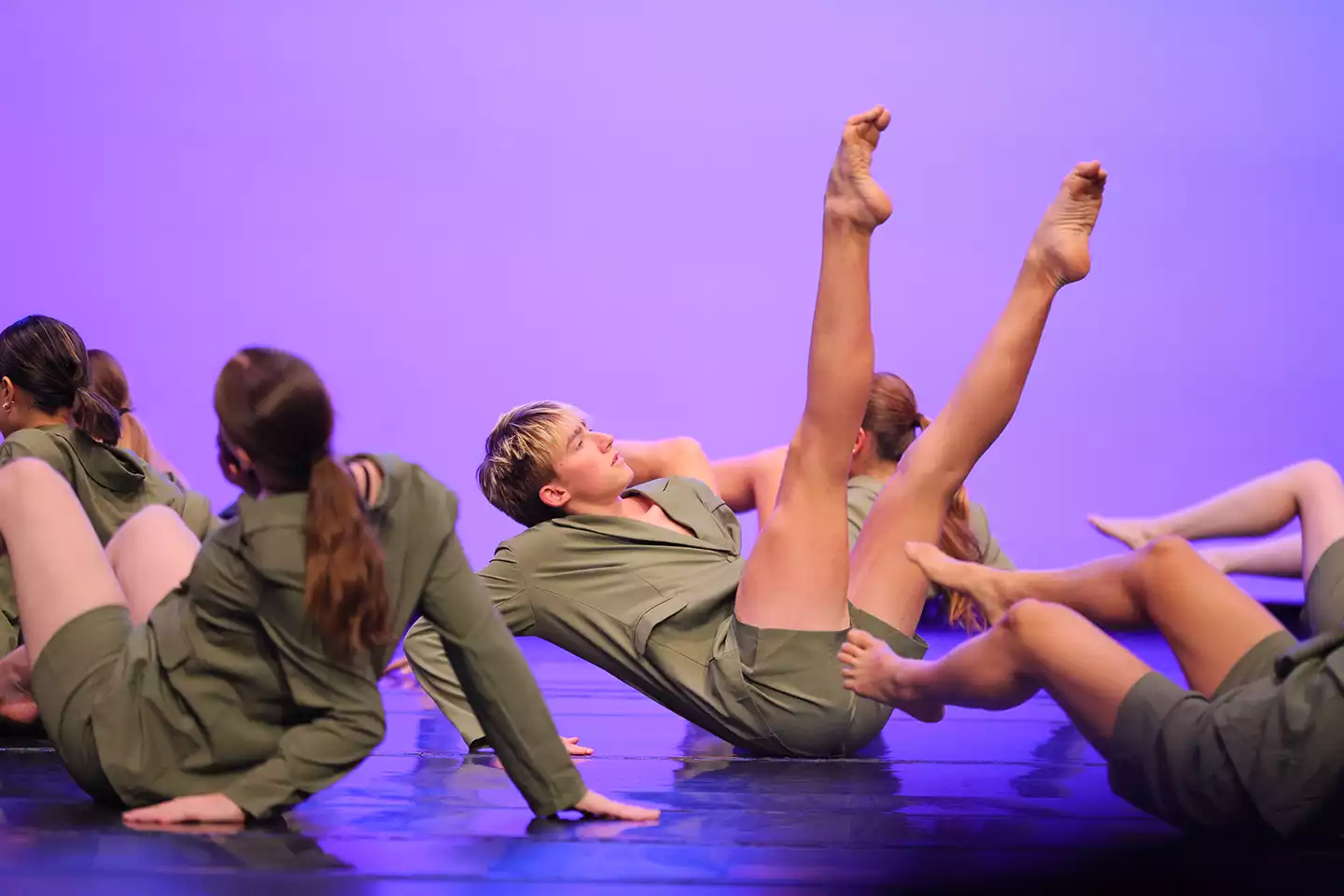 DDF's Contemporary Dance Program
We are proud that our DDF contemporary program has successfully prepared many of our advanced dancers to go on to elite college dance conservatory programs. Well done dancers!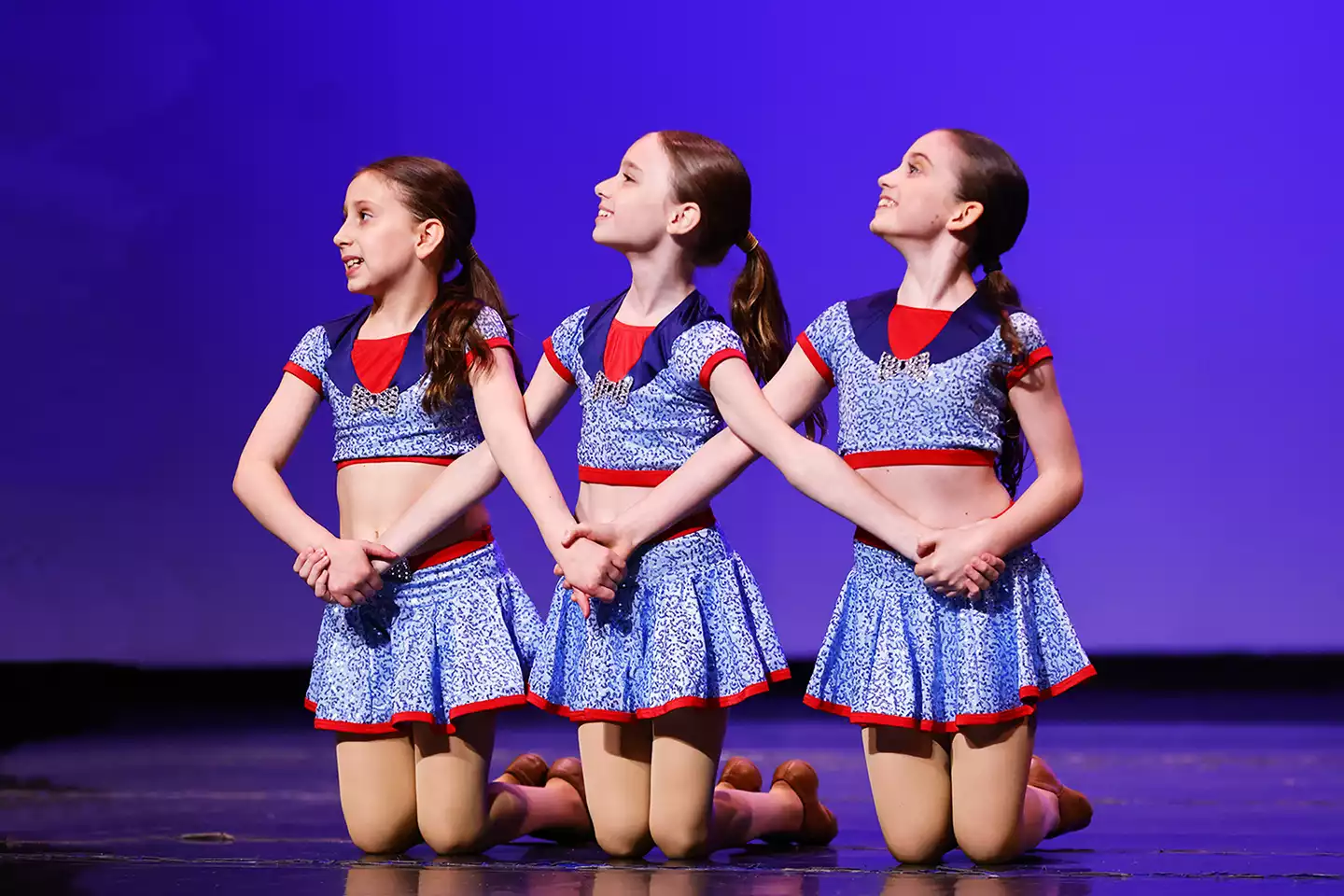 Award-Winning Competition Dances at Recitals
Audiences at our recitals are lucky enough to see a sampling of our highly acclaimed competition dances on the recital stage!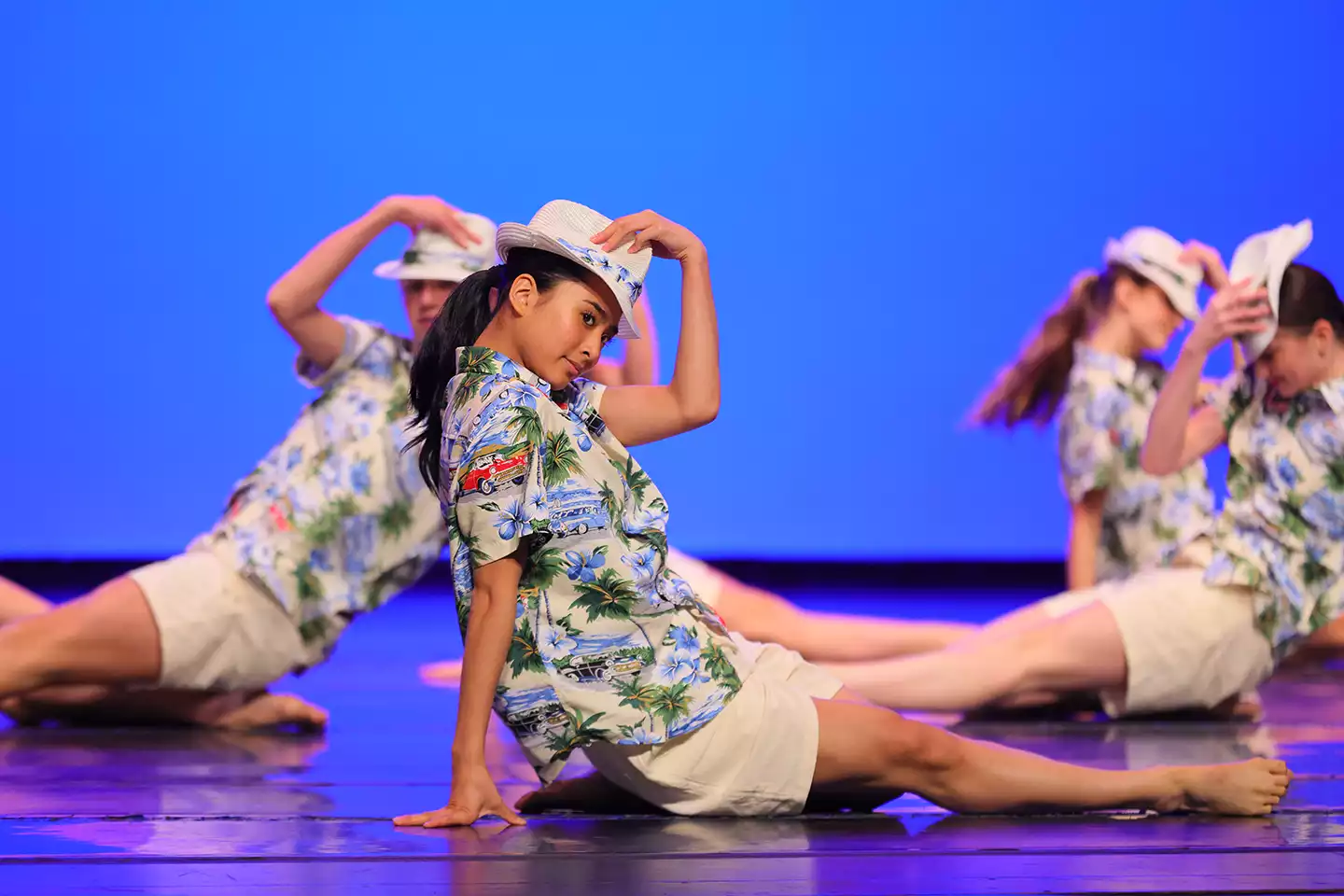 Greatest Show in Town
Our recitals entertain from start to finish. Company Orange can be seen here dancing to none other than "Kokomo"!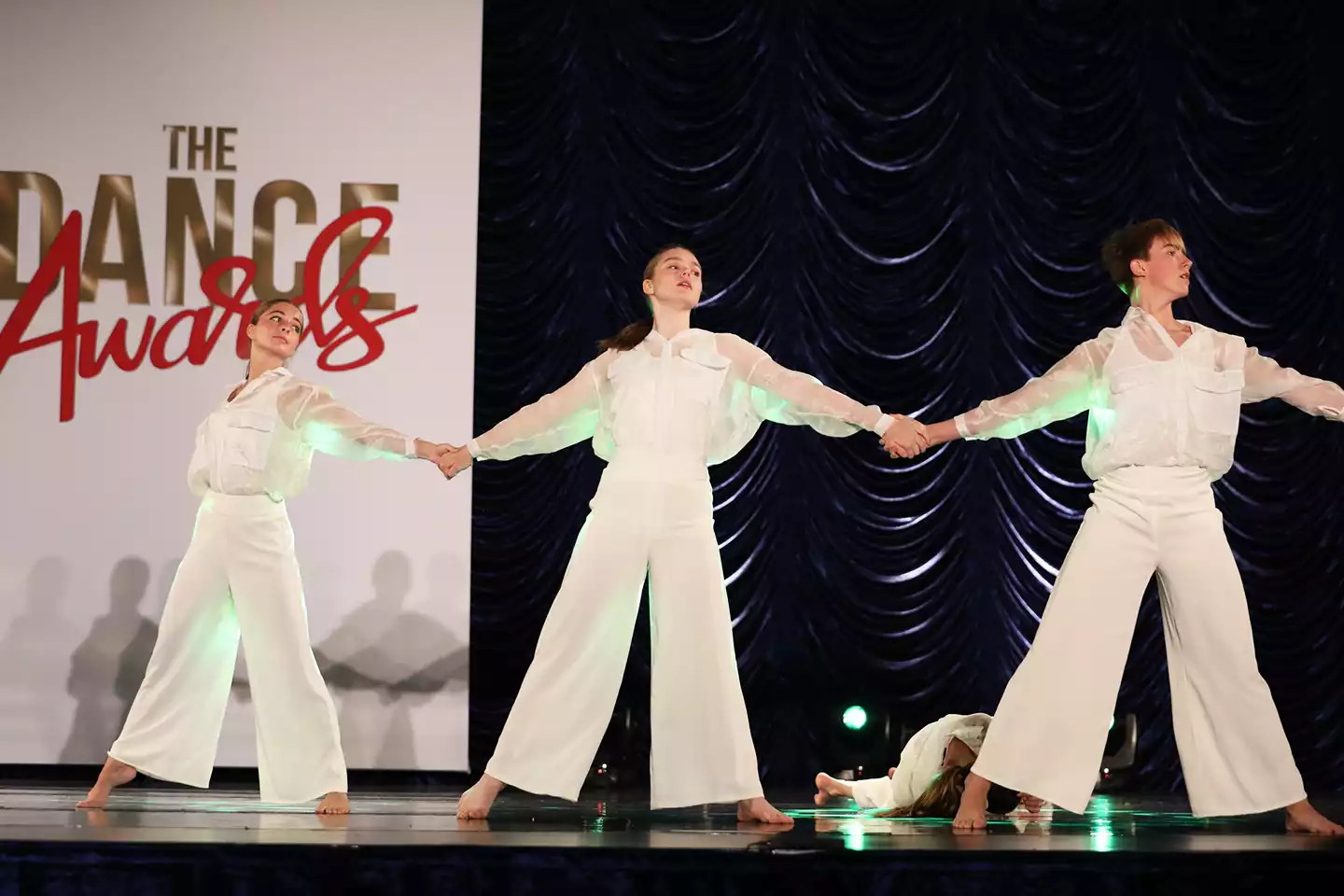 National Champions
DDF dancers attended The Dance Awards in Las Vegas in 2022, and were placed first in the nation. Amazing!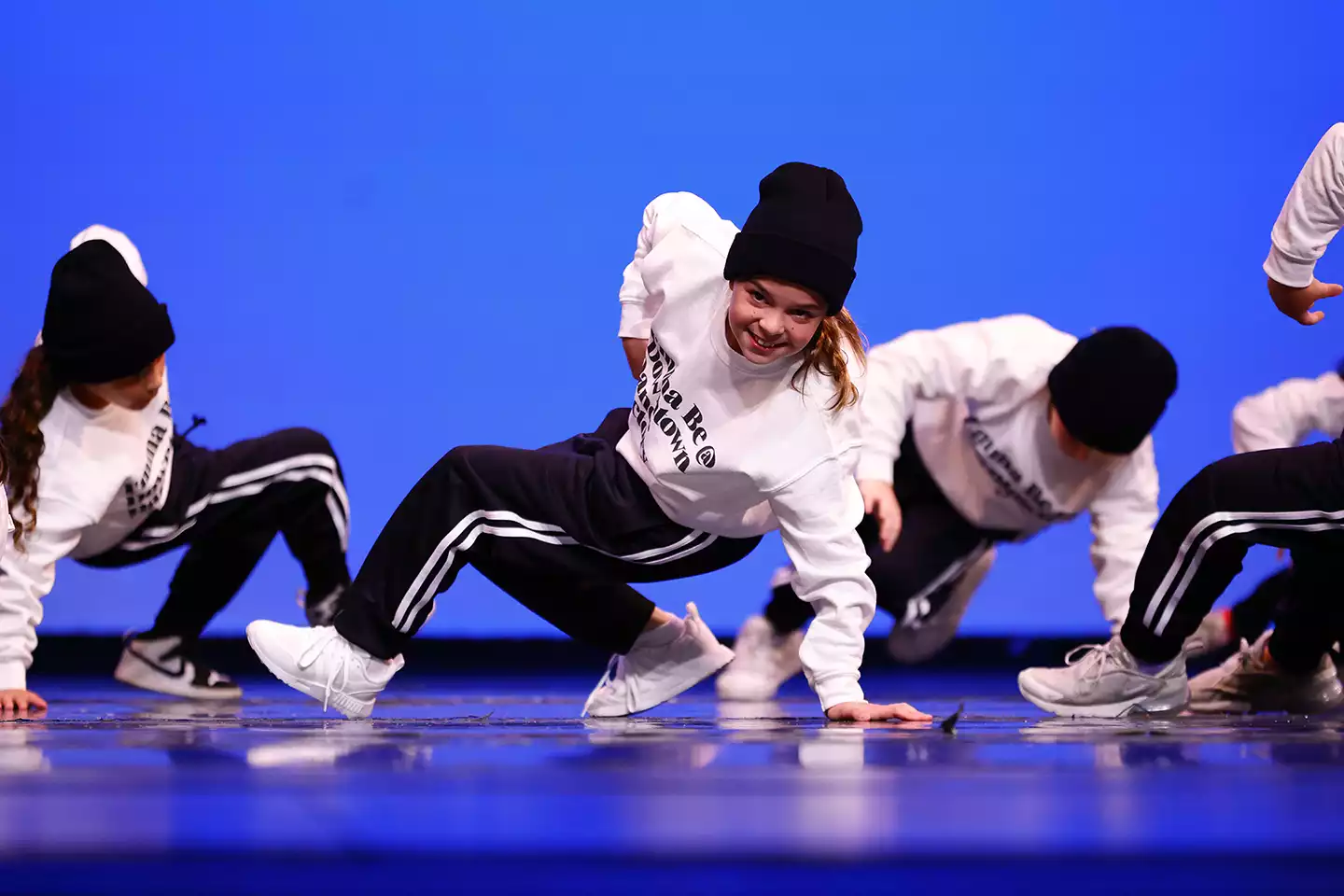 Hip Hop Fun for Everyone
Our Hip Hop classes are popular for everyone - young and old!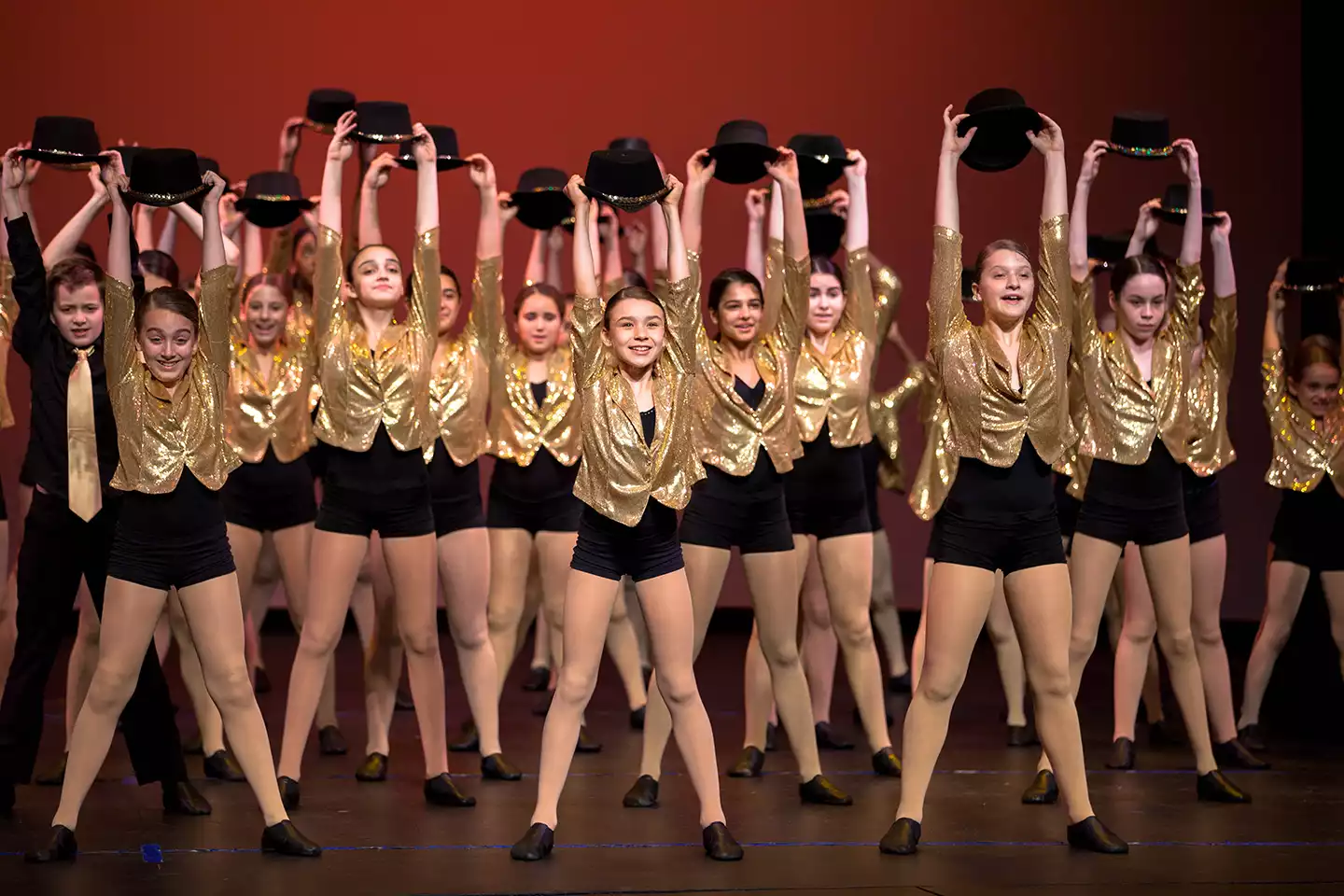 From Recitals Past
This dance was the opening number of our recital way back in 2015. While many of these dancers have now graduated, we love that so many are still dancing today ... and even come back to work backstage at our annual recitals!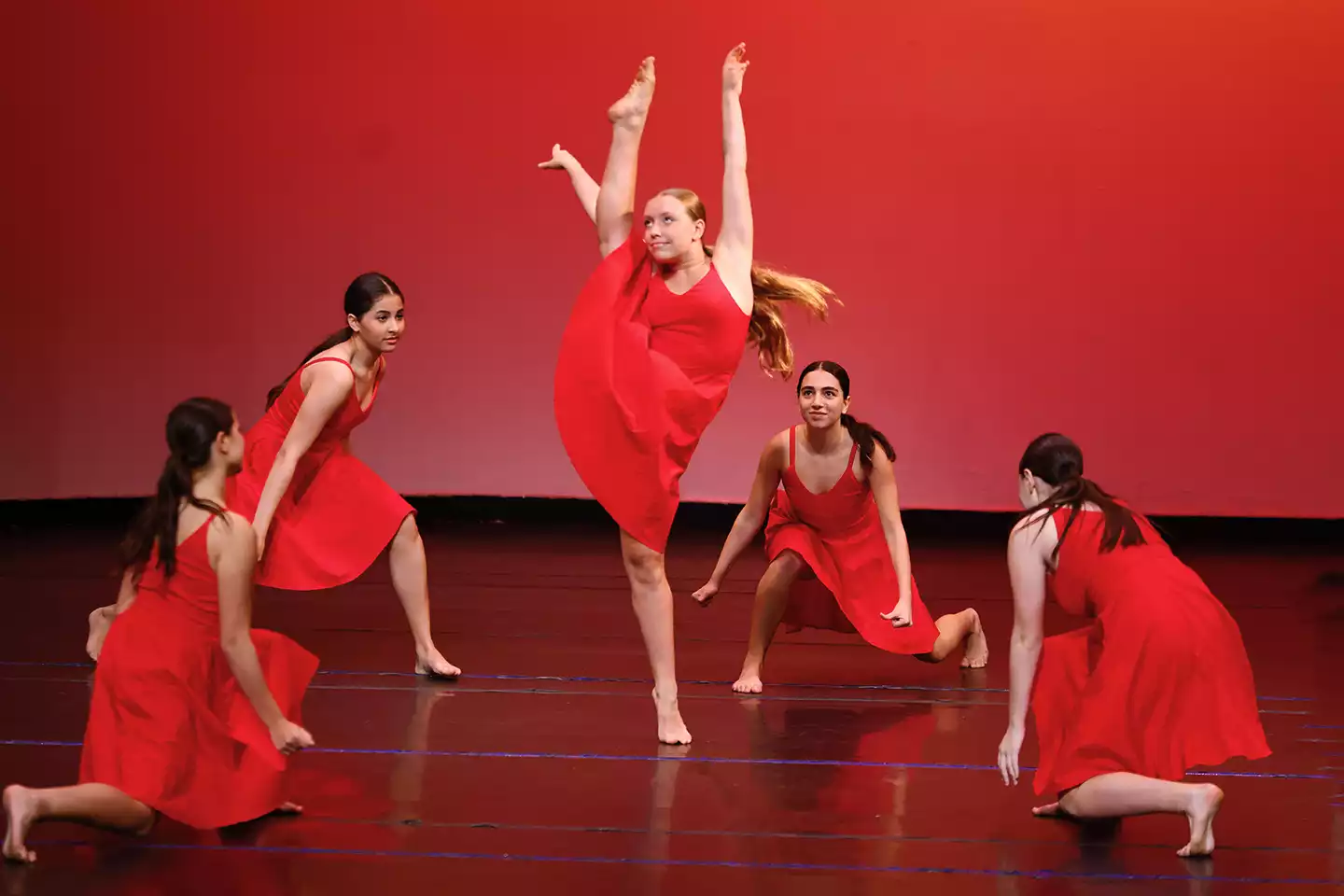 Theater Dance Magic
Our theater dancers weave stories through their movement. And hey ... check out that kick!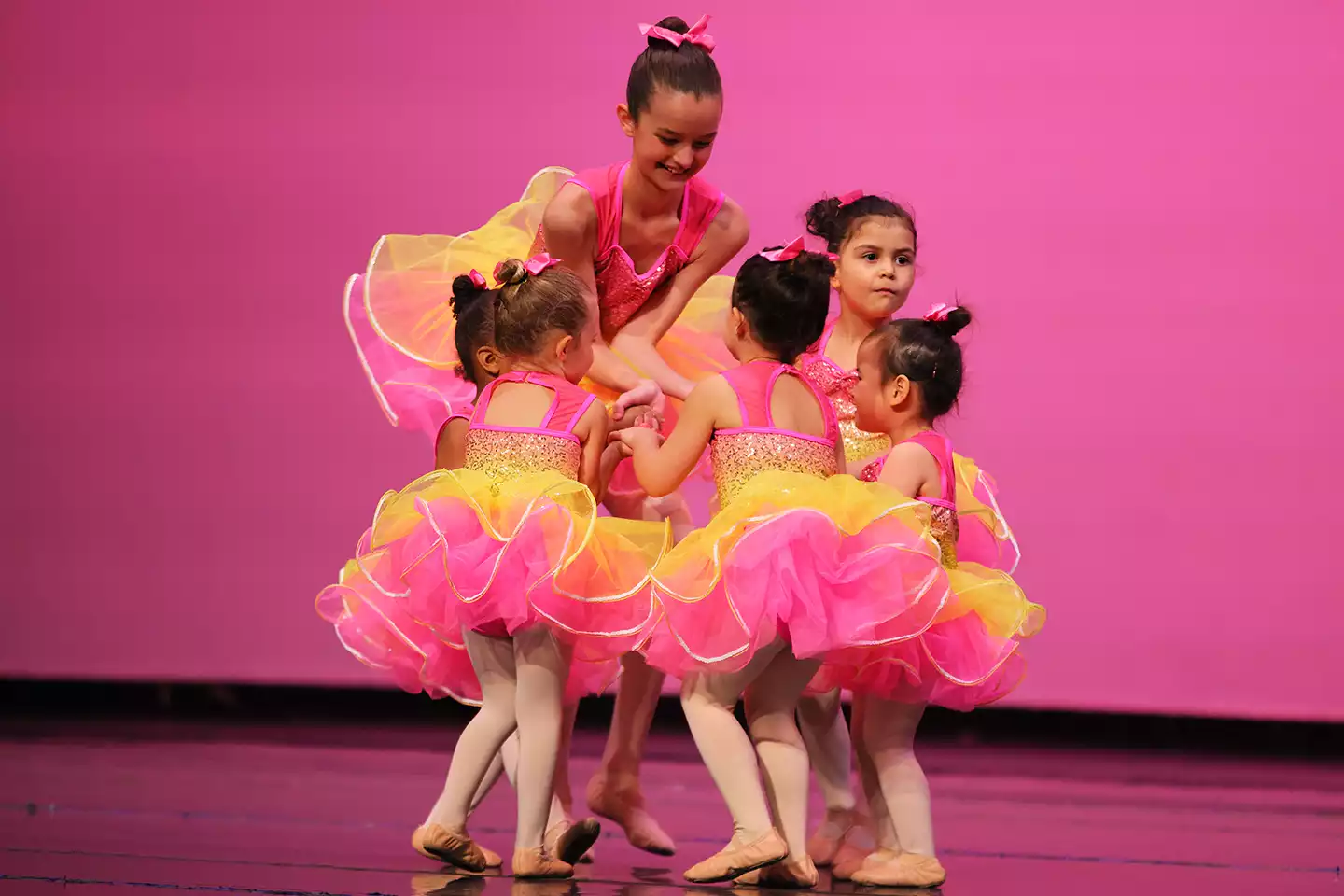 DDF Students are Family
At DDF, our older dancers mentor and inspire our younger dancers. This is never more evident than when our older dancers are "helpers" on stage in recitals, dancing with our Kindi classes. Too cute!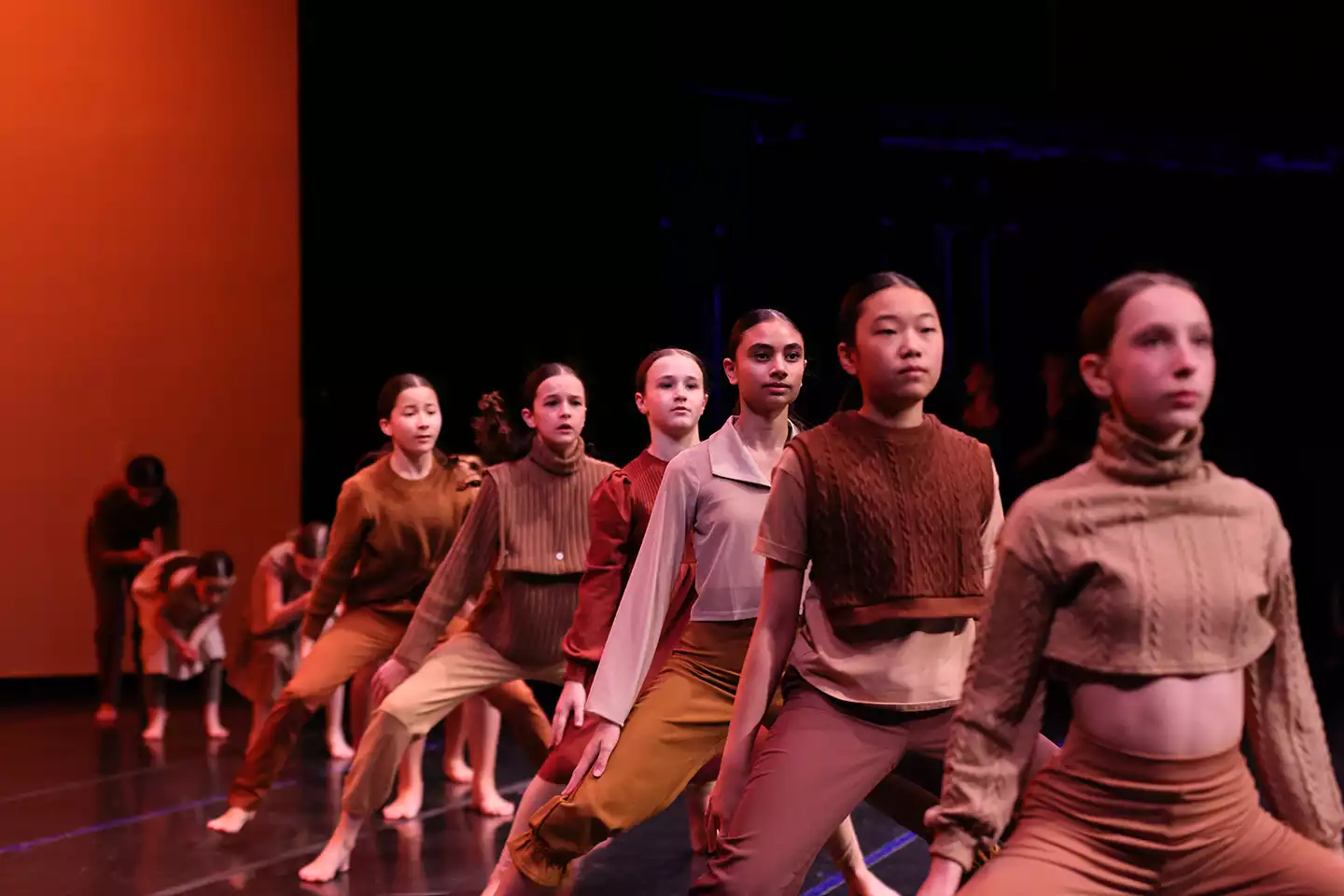 Hard Work Pays Off on Recital Day
Company Pink won first place overall in a regional competition with this dance just weeks before recital. They were so proud to share their award-winning performance with their DDF community!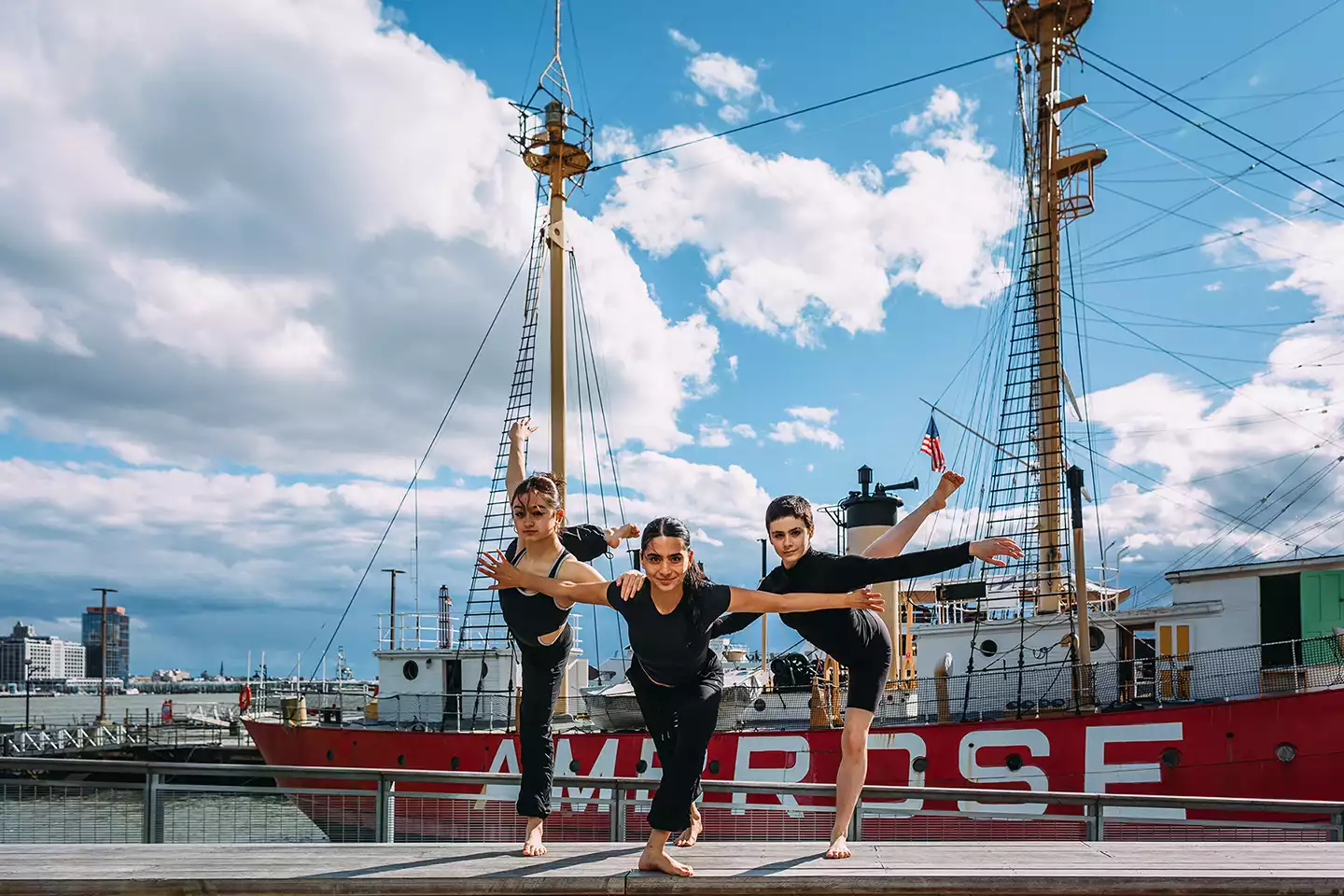 Downtown Dancers Showcase the Seaport
The Seaport district is a beautiful historical district just down the road from our Tribeca studios ... a perfect place for a Sunday morning photo shoot!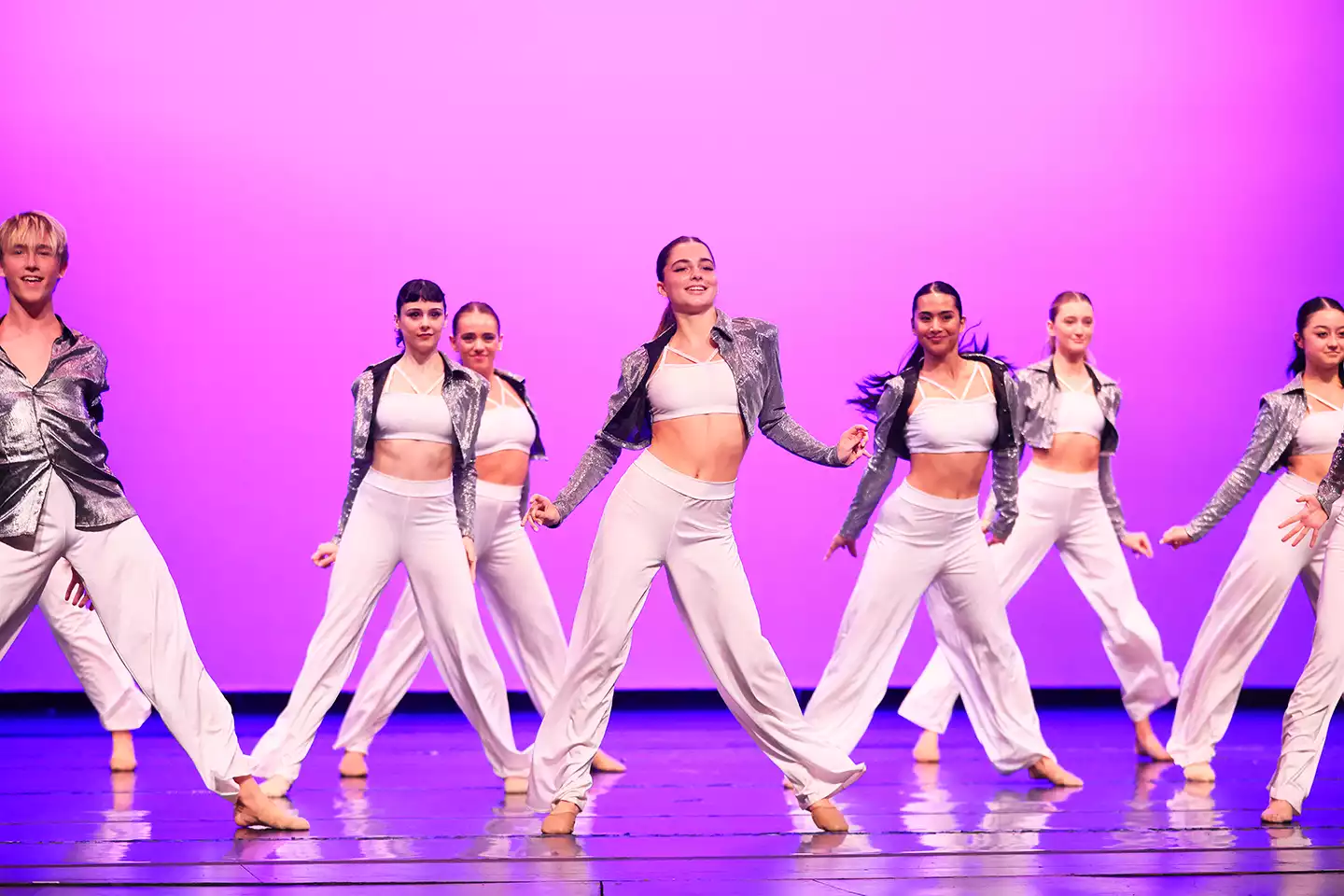 Production Number Vibes
Each year our competition team does a production number featuring everyone on the team ... that's around 50 dancers on stage all together. Always a blast!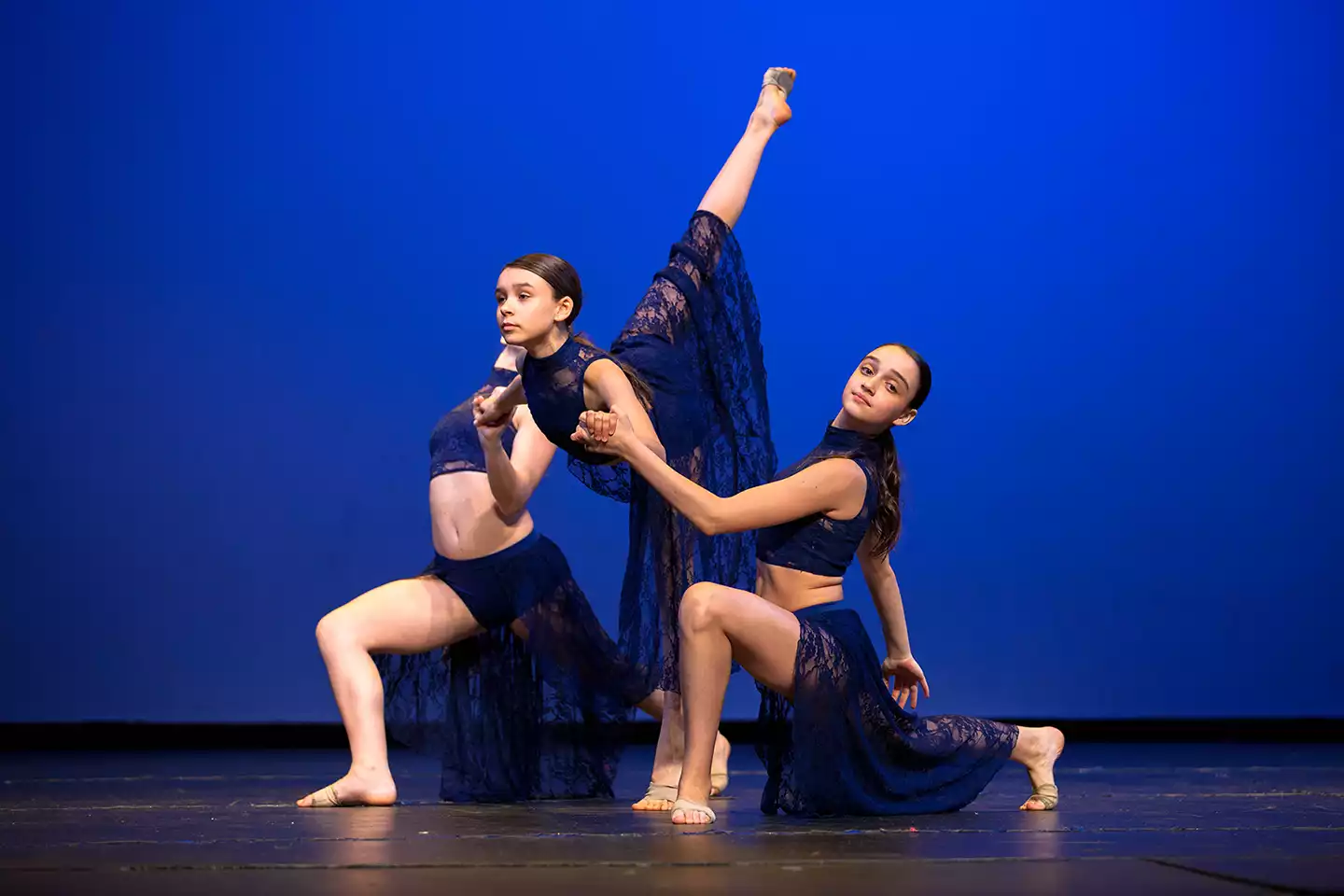 From Humble Beginnings
This performance was one of our first competition pieces. These three dancers all went on to study as dance majors at LaGuardia High School, and then have pursued dance in different capacities at prestigious universities.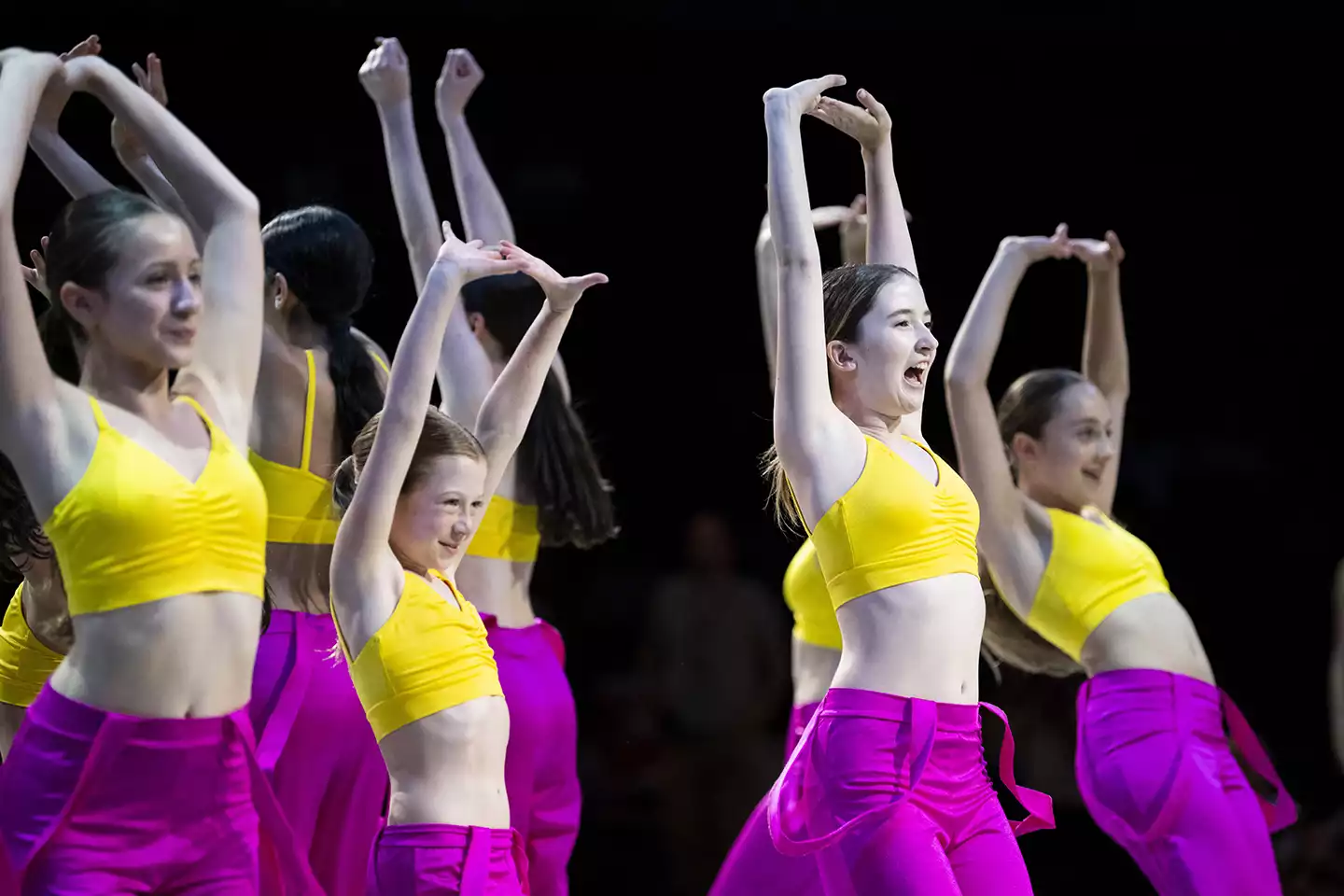 Putting On a Show at the Basketball Game
DDF's Company Indigo were thrilled to perform PrimeTime at the NY Liberty game in June 2023.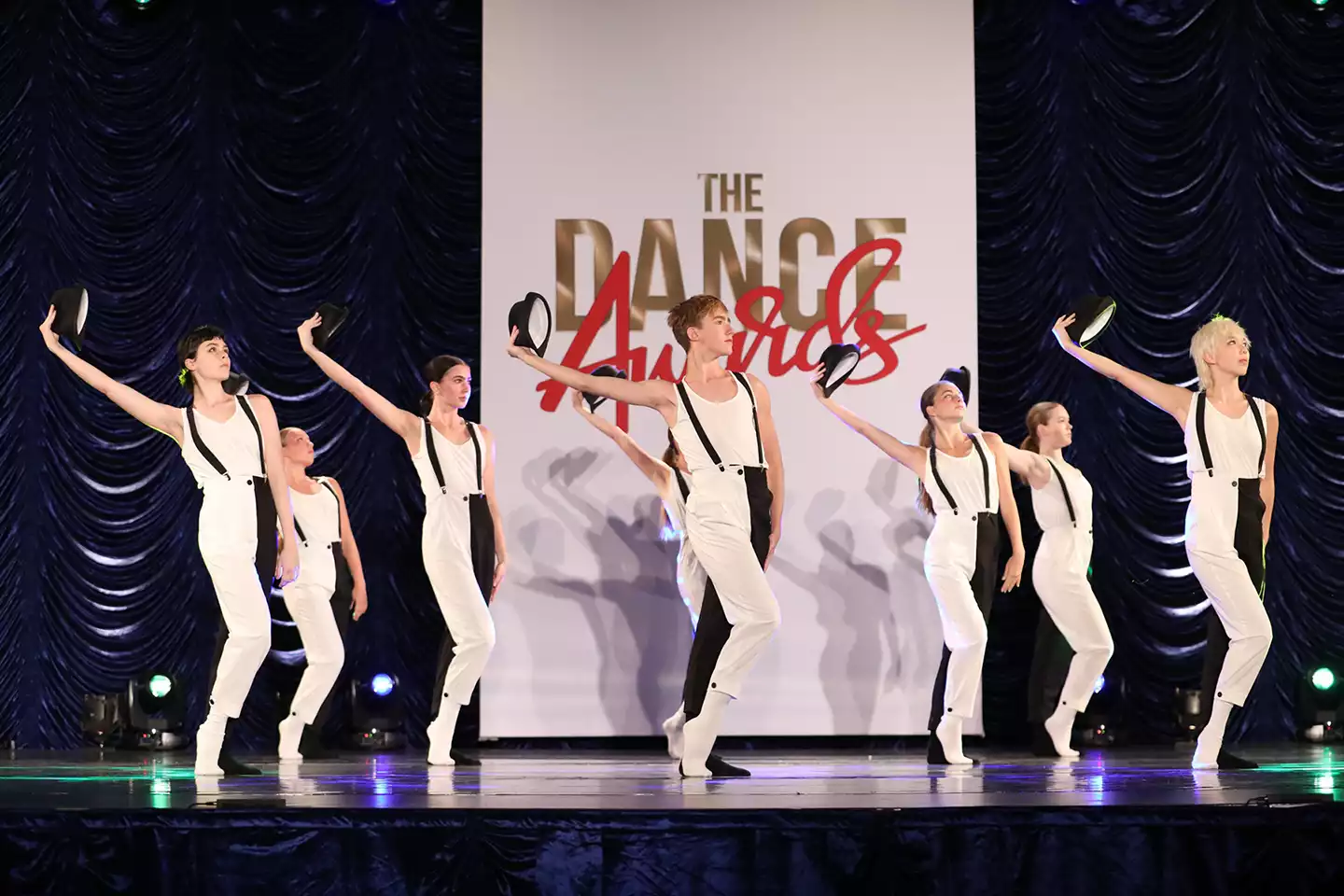 The Dance Awards
Being awarded first place at the national competition, The Dance Awards, has been a highlight for DDF dancers. What an achievement!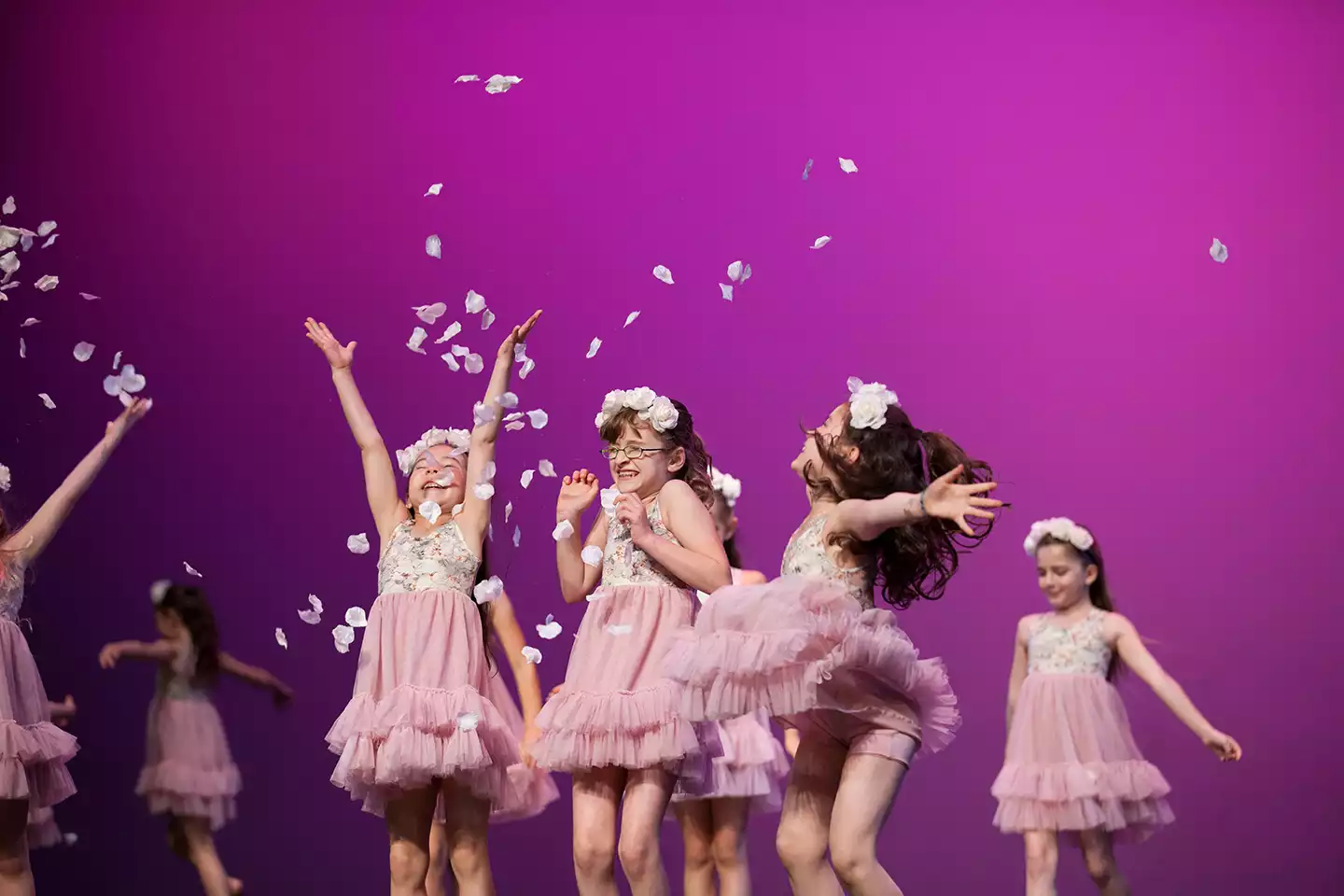 Pure Joy on the Recital Stage
These little lyrical dancers couldn't be sweeter! The joy evident in their expressions says everything about what recitals means to our DDF dancers.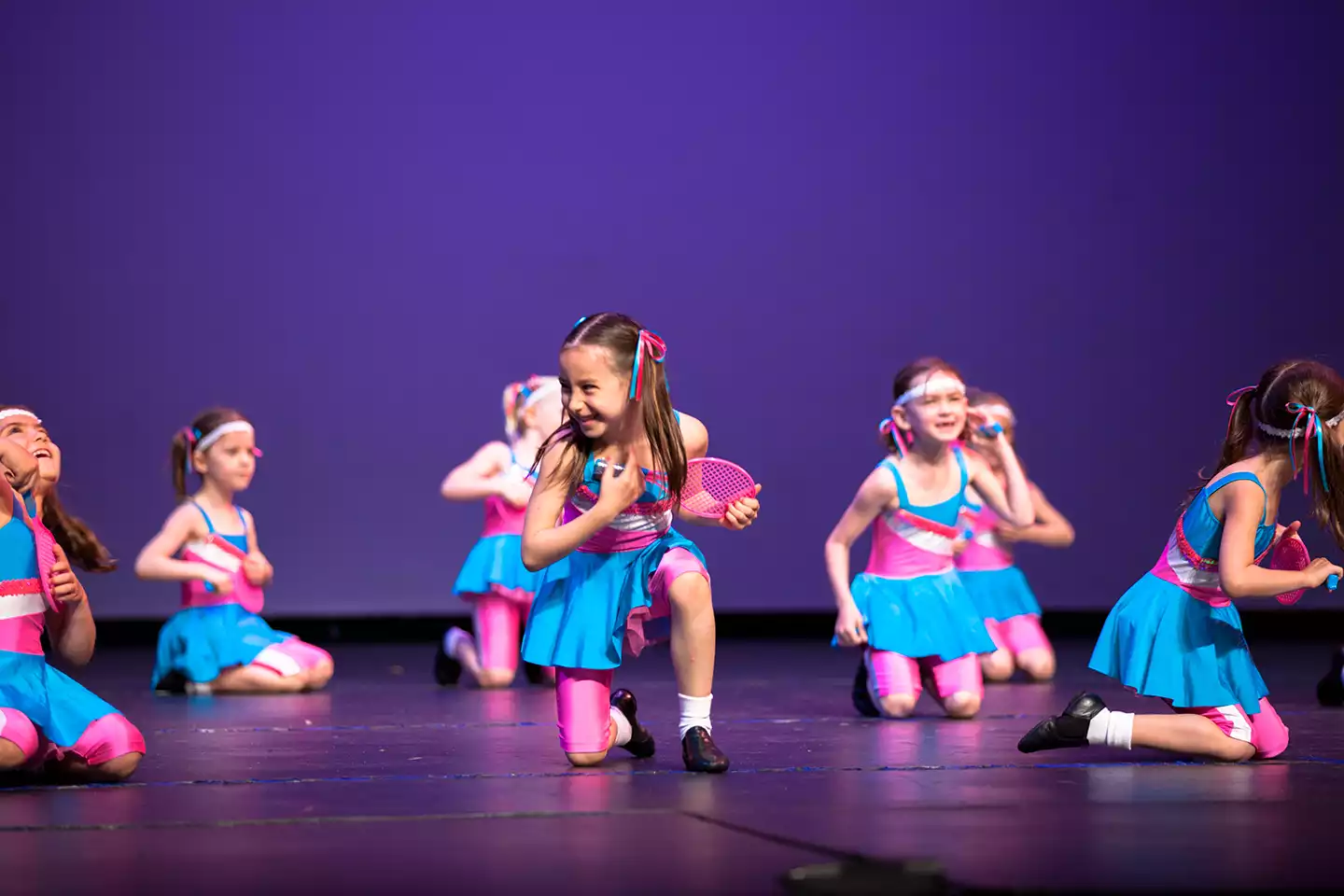 Dancing Rock Stars
These K/1 jazz dancers hit the recital stage dancing to "Hit Me With Your Best Shot". Classic!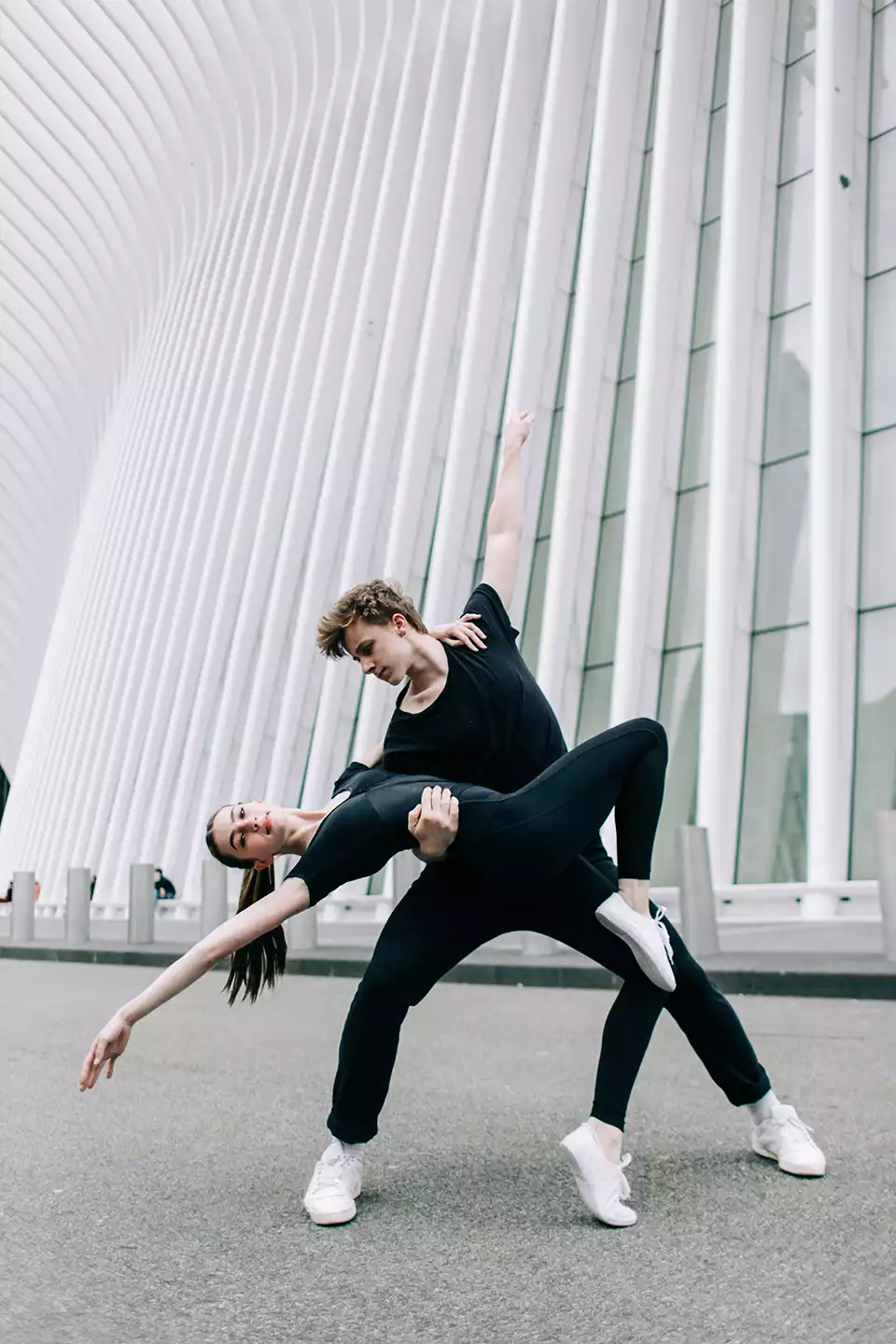 Dancing Around our Iconic Neighborhood
These two dancers showed style and grace, striking a pose in front of the stunning backdrop of downtown NYC's Oculus, at the World Trade Center.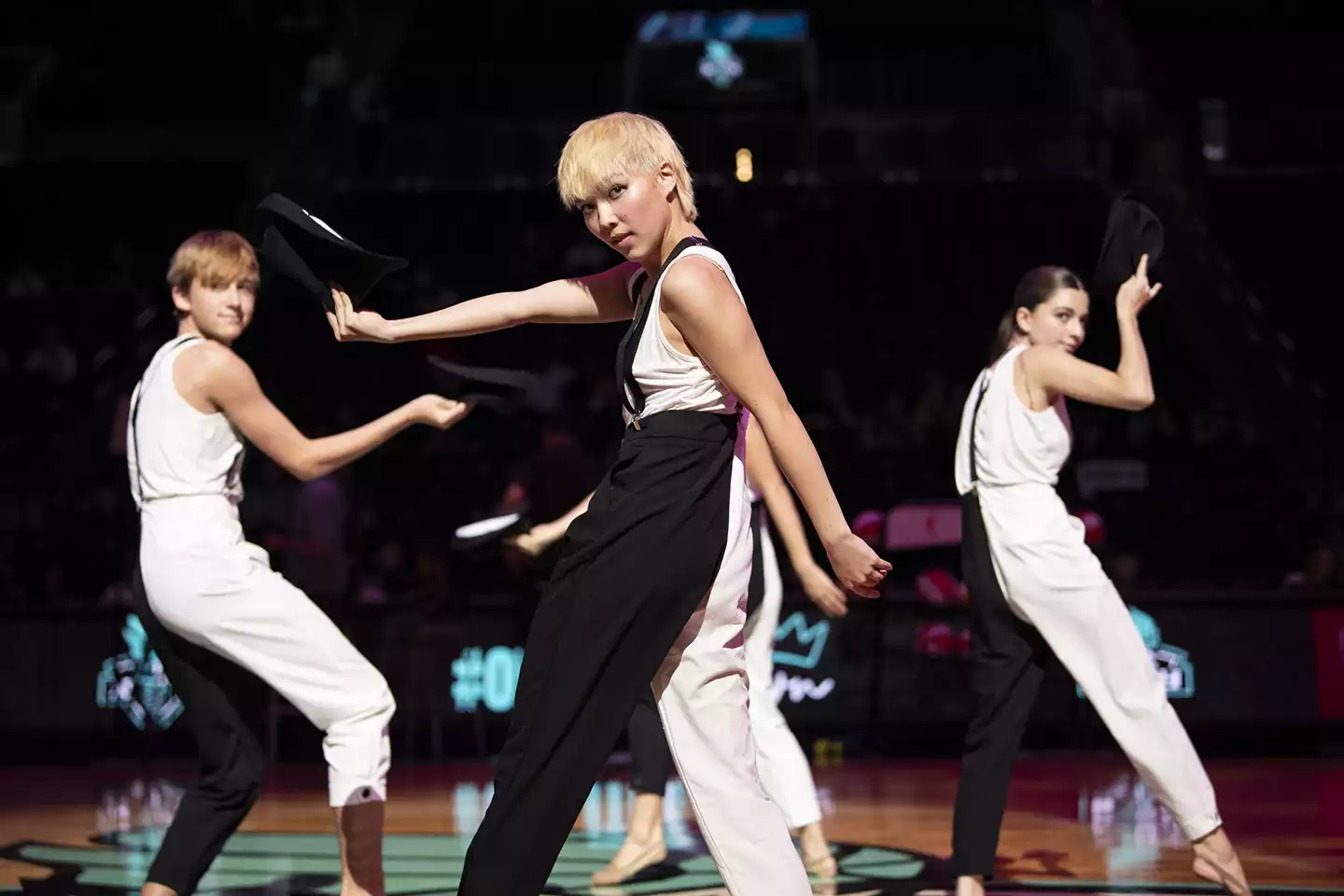 DDF Loves Jazz Dance
DDF is consistently recognized for its amazing jazz dance training and we have countless awards and nominations at the regional and national level to prove it. We love jazz dance!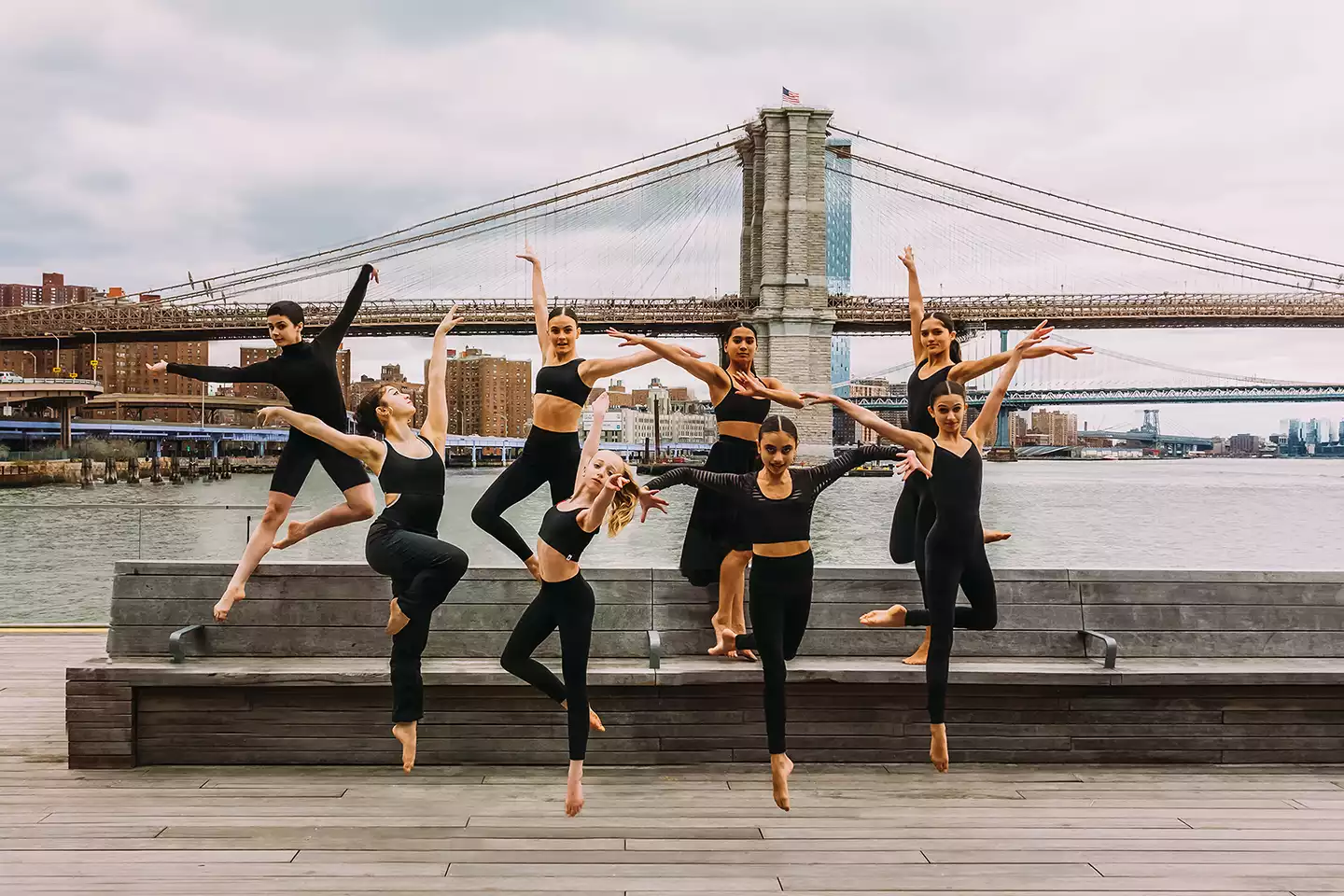 DDF Dances at the Brooklyn Bridge
NYC is so much a part of who we are at DDF. So why not celebrate our amazing city with the backdrop of the iconic Brooklyn Bridge!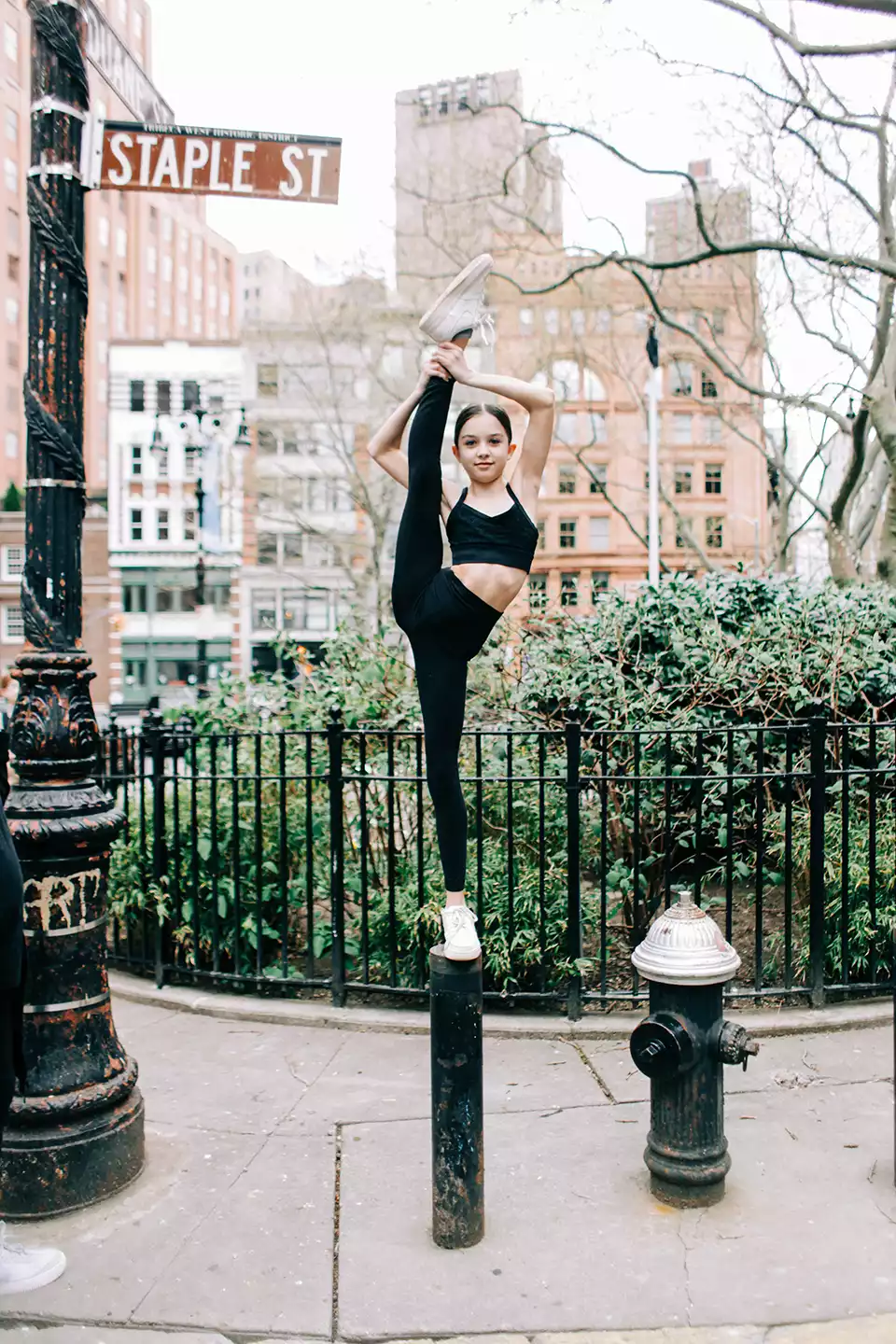 Striking a Pose on the Streets of Tribeca
We love our downtown community!